A solar road stud
is not a street lamp, but it has the same lighting effect as a street lamp. The surface of the solar road stud is made of reflective material, which can reflect the car headlamp. Solar road stud with LED bulb provides a better lighting effect. Solar road studs can not only decorate urban roads but also decorate gardens and plants.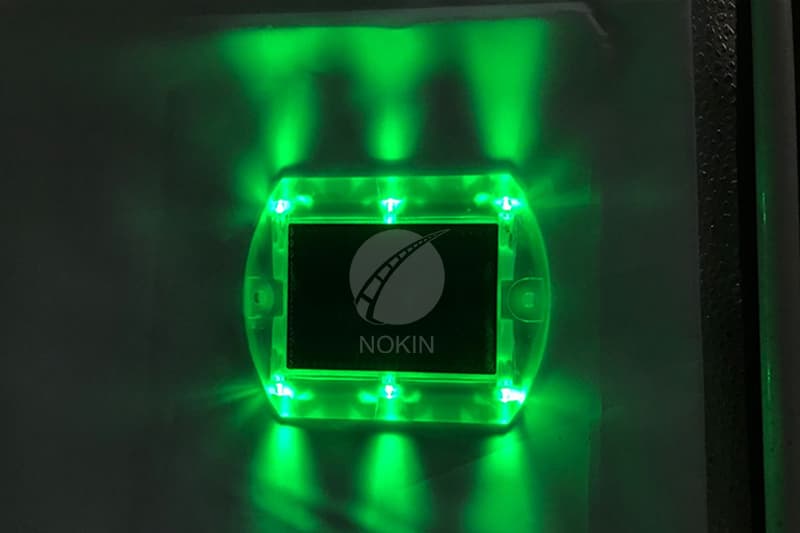 Placing the
solar road stud
on the tree can have a good decorative effect. Compared with other colored lights, solar road stud has more diversified lighting methods and cleaner energy use. The LED brightness of solar road stud can reach 2000mcd and the lighting range can reach 800m. The lighting effect of solar road studs can be compared with street lamps. Moreover, the lighting mode of solar road studs can be divided into two types: stroboscopic and constant light.
Some wonder how long is the lifetime of a
solar road stud
' LED bulb? With LED illumination, there is no bulb to burn out, since the solar road stud contains a transistor-like diode that emits light beams when supplied with a very small amount of electrical current. Thus the solar road stud's L.E.D. "bulb" is virtually burn-out-free during the lifetime of its unit.
The
LED illuminated solar road studs
are more effective than the conventional reflective led road stud lights when it comes to improving road safety. Conventional pavement reflectors are only visible to drivers when the headlight beam is directly reflected back to the driver.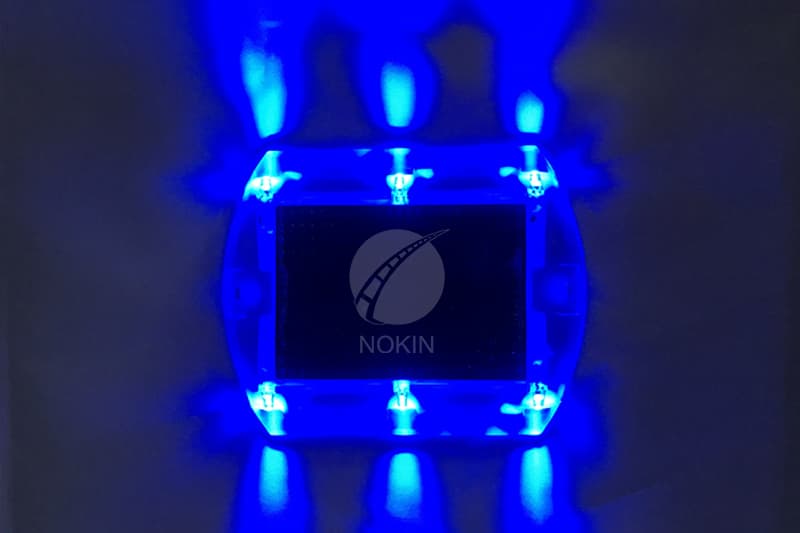 Led illumination from our
NOKIN solar road studs
is visible to drivers much earlier and ahead of the reaches of their own headlight beam. The solar road stud is especially effective around sharp curves.