How to choose the right glue to install the
solar road stud
? At present, asphalt adhesive and epoxy resin adhesive are mainly used in China. Asphalt adhesive has the advantage of short curing time, but it has a fatal disadvantage: in summer, when the surface temperature reaches 70-80 ℃, it will soften. When the wheels impact, it either falls off, or pastes the softened black asphalt on the surface of the reflector, which affects the reflective effect of the solar road stud.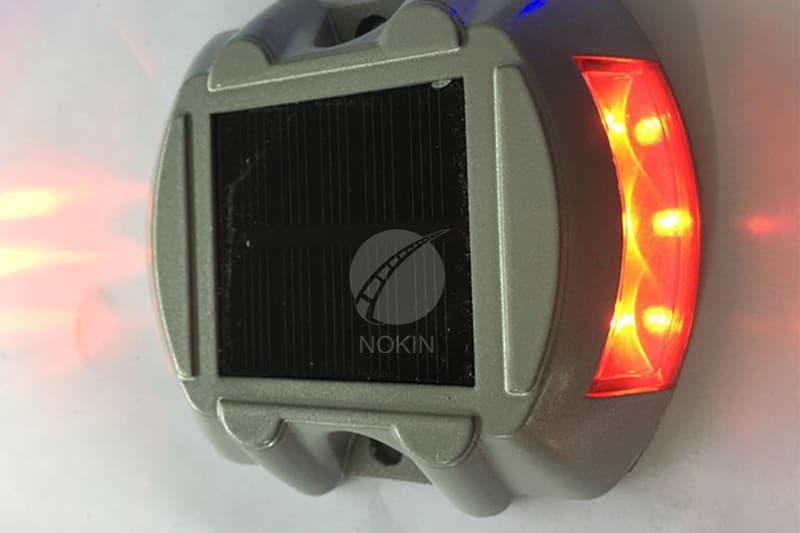 Therefore, the installation of
solar road stud
must use epoxy resin adhesive. There are no less than 100 kinds of epoxy resin adhesives in the market, but there are only two or three kinds suitable for solar road stud, and the proportion of curing agent must be reasonable.
NOKIN main business is the production and sales of
solar road stud
.  NOKIN takes the export as the guidance to carry on the solar road stud the sales activity. Our solar road stud products have been exported to more than 40 countries and regions, such as South Africa, Russia, Saudi Arabia, the United States, Japan, Taiwan, South Korea, Chile, Brazil and India.
If you want to buy
solar road studs
with good quality and low price, you must choose Nuojin solar road studs. NOKIN solar road studs try to make profits to customers while ensuring quality. There is also the activity of solar road stud sales manufacturers. For example, the solar road stud sellers on Alibaba will always launch some preferential activities. Generally, the solar road stud is sold according to the marking price.
NOKIN solar road stud
is a high-quality brand of domestic solar road stud. NOKIN solar road stud has been sold overseas and has been sold and installed in more than ten countries. NOKIN solar road stud also has a very good acceptance in China, and is loved by many customers. In the field of solar road stud, NOKIN is professional and responsible.