Solar road stud
is mainly intended to remind the driver to ensure a safe driving, especially in the condition of rainy days or dark night, where marking lines are submerged by rain and fail to do their job. Since the height is usually about 2 cm, its reflector of solar road stud is still visible to drivers despite the rain water accumulated on the road surface.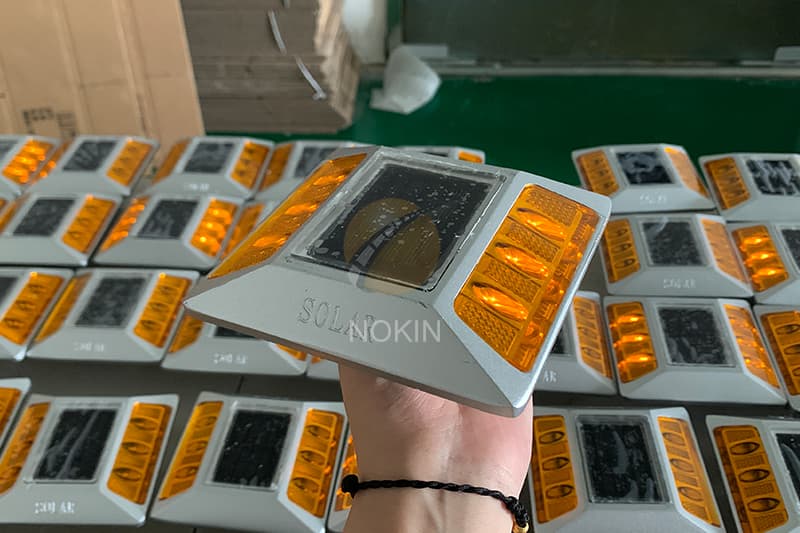 Solar road stud
used to mark road edges and central lines. It is mounted on the road surface and flashes to warn the drivers. Solar road stud is equipped with long lasting LEDs and runs for many years without maintenance. The LEDs of Solar road stud are designed to be visible from a distance of about 1 km.
when driving by producing bumpy effect for the driver when the vehicle run over them. In addition to that, the
solar road stud
plays an important role in warning the driver to stay cool. Solar road stud absorb solar energy instead of electric or other energy.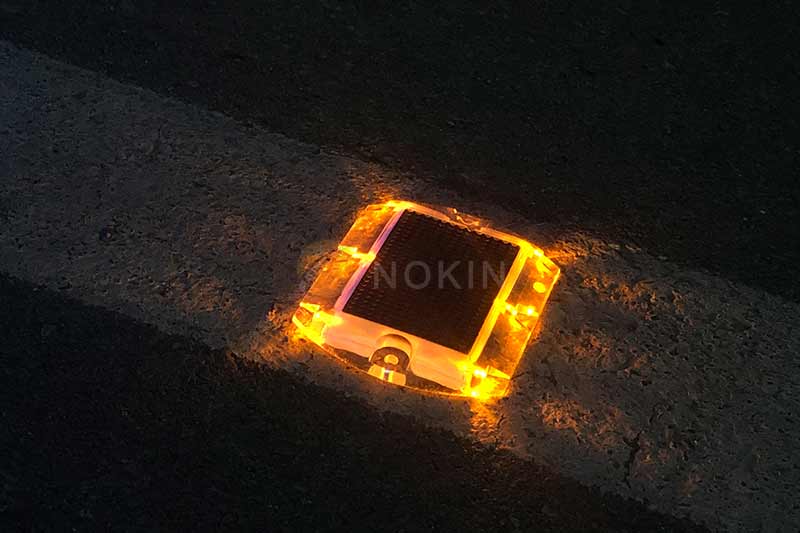 The ultra thin PC
solar road stud
NK-RS-Q7 totally sustainable harnessing free solar energy. The power supply of ultra thin PC solar road stud NK-RS-Q7 is high efficient solar panel(5V/60mA). The power supply can be reliable all night, and keep all year round great performance.