The base of
solar road stud X5
is suitably shaped so as to show excellent adhesion with the asphalt. Material of solar road stud X5 is extremely high strength, and presents constant performance over time both on dry and wet roads.
The
solar road stud X5
bottom surface is flat without a fixation element. It is delivered with two-component epoxy adhesive. Each solar road stud is delivered with a two component epoxy adhesive for easy fixation into the asphalt.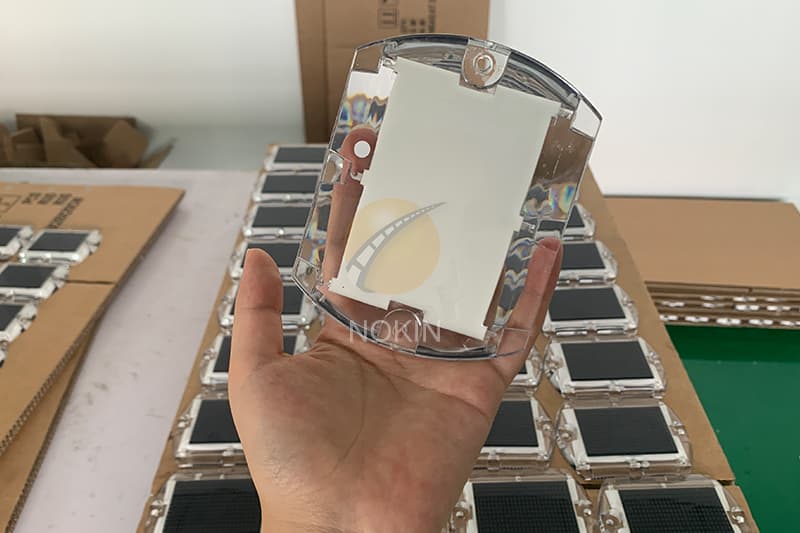 And
solar road stud X5
is produced in yellow or white colour for temporary or permanent markings respectively. Each solar road stud converts solar energy collected to electricity, thanks to the solar panel integrated to its surface.
This makes solar road stud X5 possible to efficiently mark neuralgic areas such as pedestrian strips, traffic islands, curves, round abouts, etc. The
solar road stud X5
road studs is suitable to drive over. It is designed to install flat into the road surface, there is no danger for two-wheelers. Maintenance machines such as snow plows, sweepers etc. are also not hindered.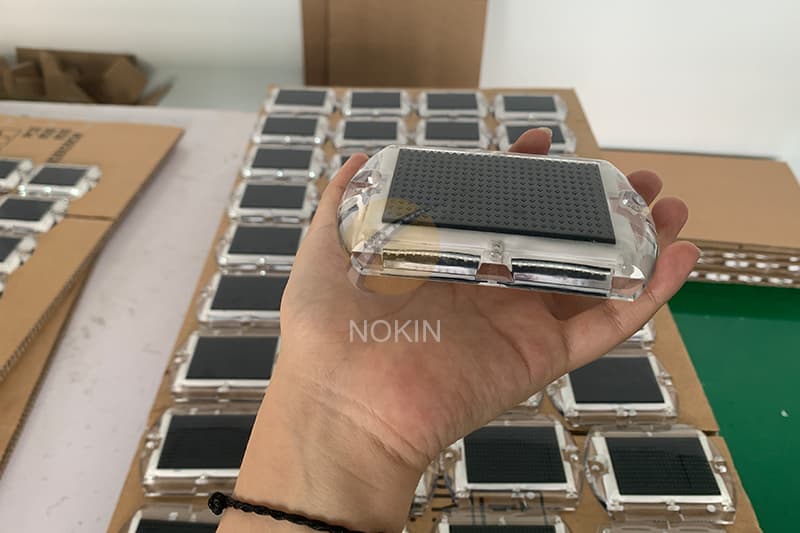 Active
solar road studs
use internal light emitting diodes as their light source, giving extended visibility distances and better performance in poor weather conditions over traditional studs.