Solar road stud
is composed of retroreflective material, shell, solar panel, led and controller. It is a visual guidance facility with active lighting and passive reflective performance. Solar studs are usually used in combination with markings.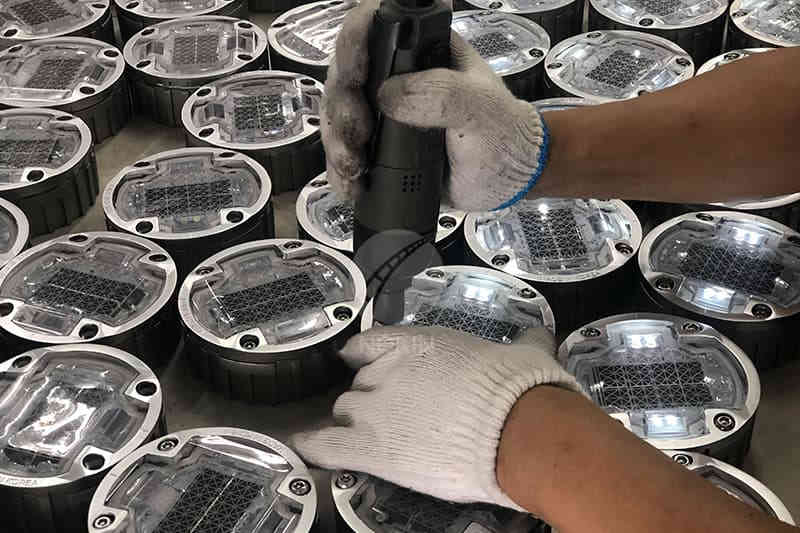 In the daytime, the solar panel of the
solar road stud
absorbs the sunlight, converts the solar energy into electric energy, and stores it in the energy storage device (battery or capacitor). In the evening, the electric energy in the energy storage device is automatically converted into light energy, and the LED of the solar road stud emits light to outline the road and guide the driver's line of sight.
The lithium battery(3.2V/500mAh) of ultra thin PC solar road stud NK-RS-Q7 makes it recharging at day and working automatically at night. For Lithium battery, 5 years is average life span of ultra thin PC solar road stud NK-RS-Q7.
The size of ultra thin PC
solar road stud
NK-RS-Q7 is very small: 114*90*11mm. The thickness only 11mm, which is the most great feature of solar road stud NK-RS-Q7. The weight of solar road stud NK-RS-Q7 is only120g.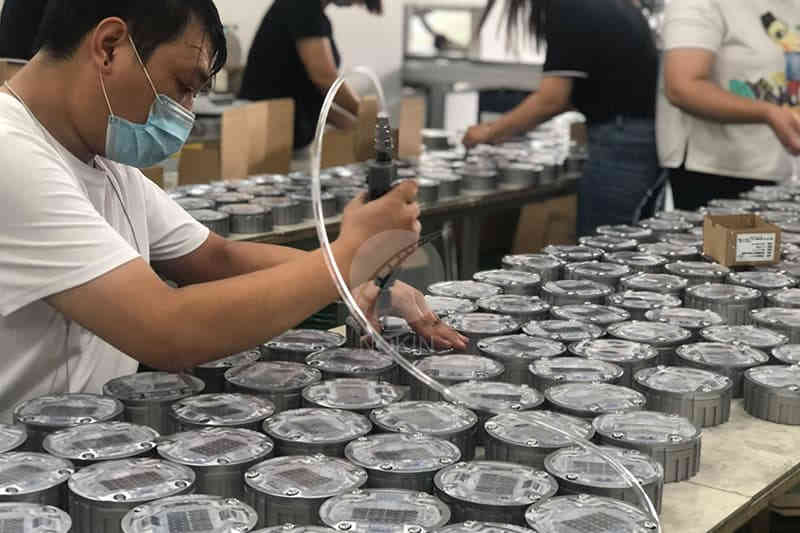 At Airports, strong runway edge
solar road studs
are installed around the runways to guide aircraft during take-off and landings. This solar road stud illumination doesn't illuminate the runway nor the airport. Instead those solar road studs are marking the dimensions of the runway (length and width). The pilots, therefore, has a good reference point between the plane's position and the runway both at night and during other low-visibility conditions.