The solar pedestrian warning system is at the forefront of solar road stud enhanced traffic safety technology. Comprised of backlit crossing signs and wireless
solar road studs
, the solar pedestrian warning system is designed to improve pedestrian safety in high-risk locations by dramatically increasing the visibility of the pedestrian crossing day and night.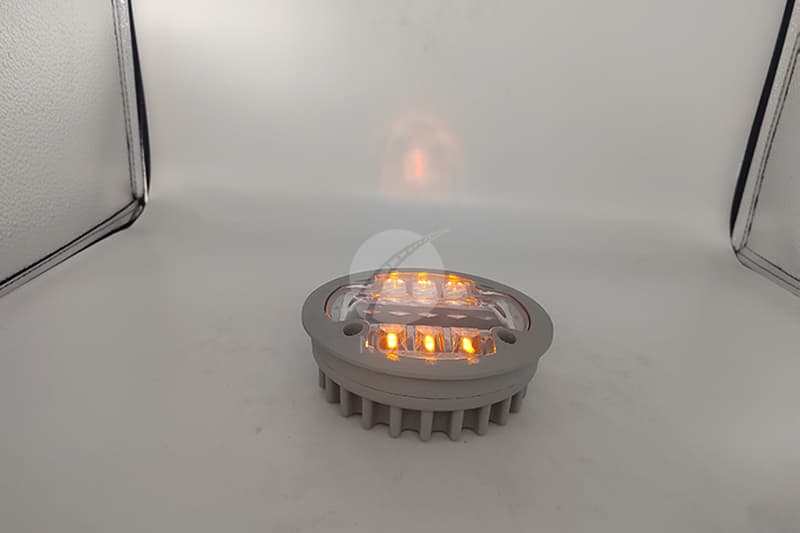 In standby mode, the backlit signs of
solar road stud
illuminate periodically, alerting oncoming traffic of the crossing. When the button is activated, the backlit signs and the solar road studs flash in sequence, becoming highly visual to drivers during the day and night. Designed with Australian standard AS1906.1 signs, this solar pedestrian warning system was designed for warehouses, truck and bus depots, distribution centers, or anywhere pedestrian safety is a concern.
Solar road stud
has a great scientific and technological nature, so solar road stud must also have their advantages So what are the advantages of solar road studs?
The first one is the non-pollution of solar road studs. In fact, although the traditional street lamp also plays a certain luminous function when it is used, it has a certain amount of radiation around, so it is very polluting.
But this
solar road stud
is not. When used, the solar road stud has good environmental protection without any pollution. It is precise because of this that solar studs are superior to other street lamps.