Solar road studs
are usually installed with solar panels, batteries, or capacitors, export LED light sets, and other accessories, with a number of new functions. The solar panel in the solar road studs absorbs sunlight during the day and converts the solar energy into electric energy storage.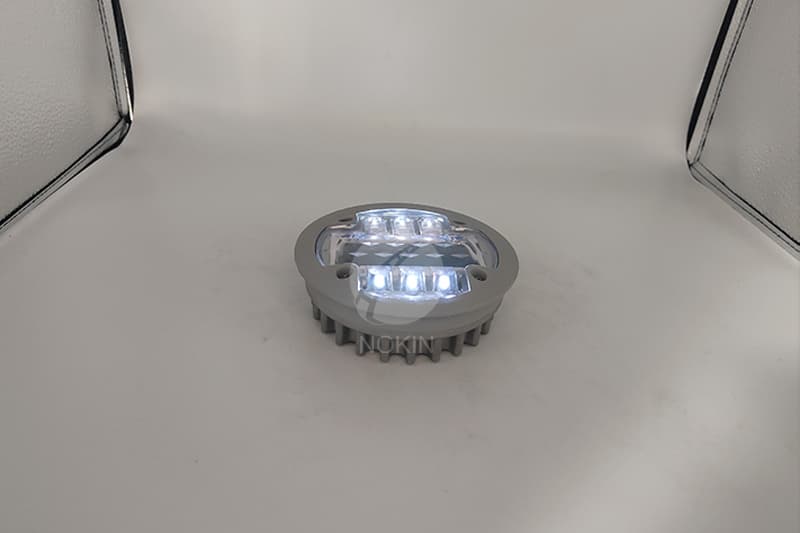 The design of
solar road stud
originated in the UK in 1934 and is today used all over the world. The original form consisted of two pairs of retroreflectors set into a white rubber dome, mounted in a cast iron housing.
With the development of the economy and technology, traffic safety products have been increasing.
Solar road studs
are one of the newest intelligent traffic facilities.
Solar road studs
boast the advantage of high-efficiency, great anti-resistance capacity, green environment, and high-cost performance. NOKIN focus on produce, study, and develop all kinds of solar road studs. NOKIN is the best choice if you would like to buy solar road studs.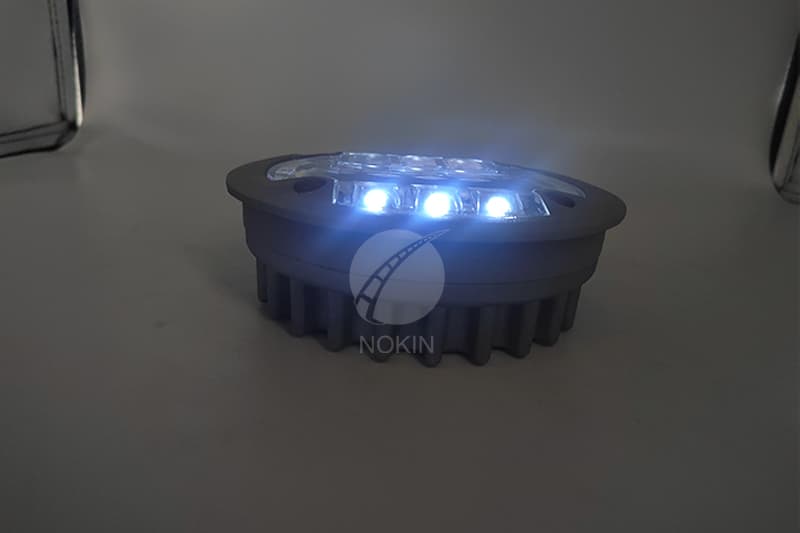 NOKIN is a
solar road stud
manufacturer since 2001. The main products of NOKIN are solar road studs, solar traffic signs, and solar street lights. According to the different installation positions, solar road stud can be divided into embedded road stud and raised road stud. Because of the large traffic flow and easy to be rolled in the middle line, the solar road studs installed in the middle line have high requirements for compression performance.