This design is to prevent the
solar road stud
from being crushed and damaged on the road. The solar road stud K1 is also filled with epoxy resin. This is also to ensure that the interior of the solar road stud is firm and not easy to be damaged by external forces. The installation of solar road stud K1 can be bonded with epoxy resin adhesive or nailed.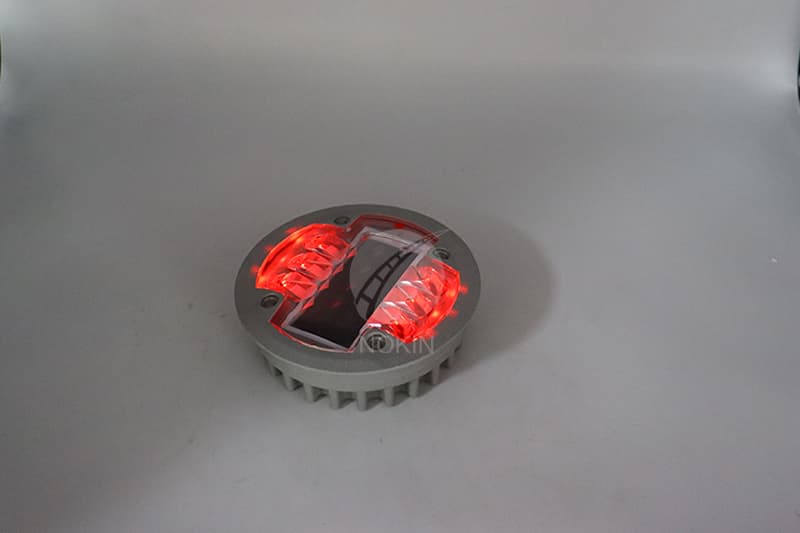 In this way, the
solar road stud K1
can work continuously for more than 72 hours under the standard light intensity for 8 hours at a time. The solar road stud K1 uses 3pcs / side φ 10mm super brightness LED as the display device, and the visual distance is greater than 500m. Customers can customize their products according to their own needs. The color, quantity, single side and double side of LED bulb can be selected.
The
solar road stud K1
can also be used in special road sections. For example, in the dark tunnel, when the illumination is reduced by 50% or the power is cut off, solar road stud K1 can also maintain the omni-directional reflective effect, reminding the driver to drive carefully. A good solar road stud product should not only have a bright surface, but also a solid internal structure. A beautiful shell is not enough for a solar road stud.Let's learn the inner element of solar road stud K1.
The
solar road stud K1
adopts the large brand solar monocrystalline silicon cell made in the United States, which can complete thousands of times of charging and discharging work and maintain ultra-high capacity. The significance of using this kind of battery is to ensure that the solar road stud can work for a long time with a single charge.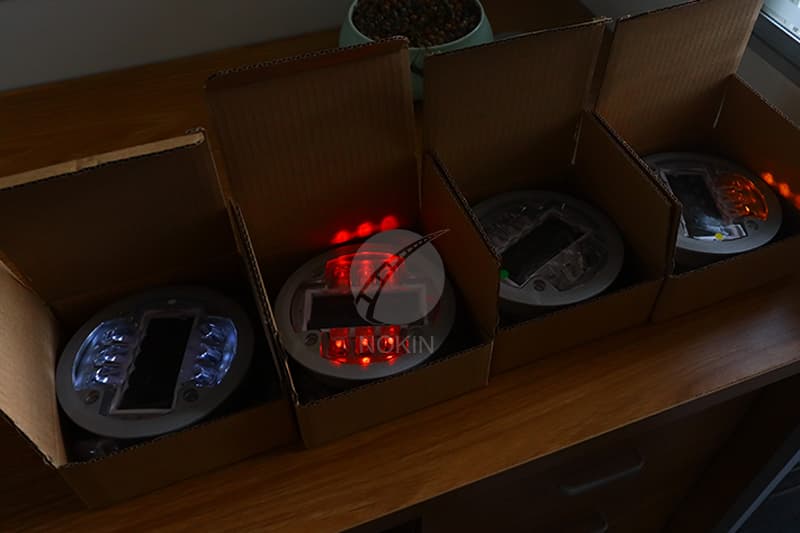 Qualified solar road stud
on motorway is our core competitiveness, the company adopts fine management. Focus on doing solar road stud on motorway well, keep improving in every detail and strive for the best. So stable quality, well received by customers. Please believe in our solar road stud on motorway products and believe in us — SHENZHEN NOKIN TRAFFIC FACILITIES CO., LTD.