Solar road stud
is no stranger to us. Since the invention of cat's-eye road studs in the last century, people have never stopped studying them. At present, solar road stud is the most high-end of all road stud products.
Compared with ordinary road stud,
solar road stud
has the characteristics of high efficiency and energy saving. Ordinary road studs can only reflect car lights or street lights to produce weak light, which is not enough to warn drivers and point out the road at night. The solar road stud can not only reflect light, but also emit light automatically.
The
solar road stud
emits bright light through led to guide the driver in front of him. Solar road stud can illuminate the road and guide the direction. Generally speaking, when the driver sees the solar road stud, he is hundreds of meters away from the dangerous road. Therefore, the solar road stud can provide sufficient reaction time and braking distance for the driver.
NOKIN
solar road stud
A6-1 uses high-power, high-quality and big brand solar panels. In the case of direct sunlight for 8 hours, the solar road stud A6-1 can be fully charged. The fully charged solar road stud A6-1 can work continuously for dozens of hours, or flash for a longer time according to the frequency.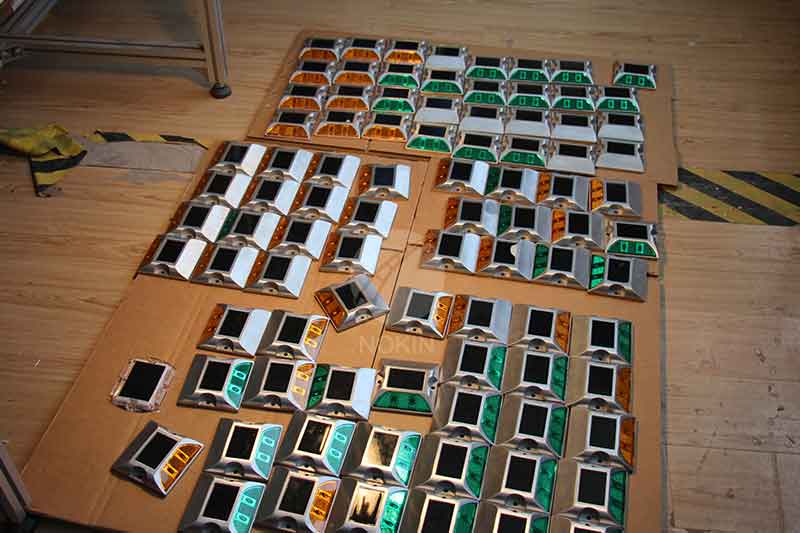 For drivers,
solar road stud
is the God of protection on the road. Government departments are also organizing the installation of solar road studs, and many provinces and cities have carried out the promotion and application of solar road studs. If you want to know more about solar road stud, welcome to our official website to see related articles and solar road stud products.