Solar road studs have been widely used in other countries. NOKIN solar road stud products have also been used in many countries and regions. In particular, the American people have formed the habit of seeing road signs during the day and watching solar road studs at night. Solar road studs have also been widely used in the UK. The UK government plans to continue to install a large number of solar road studs in the coming years.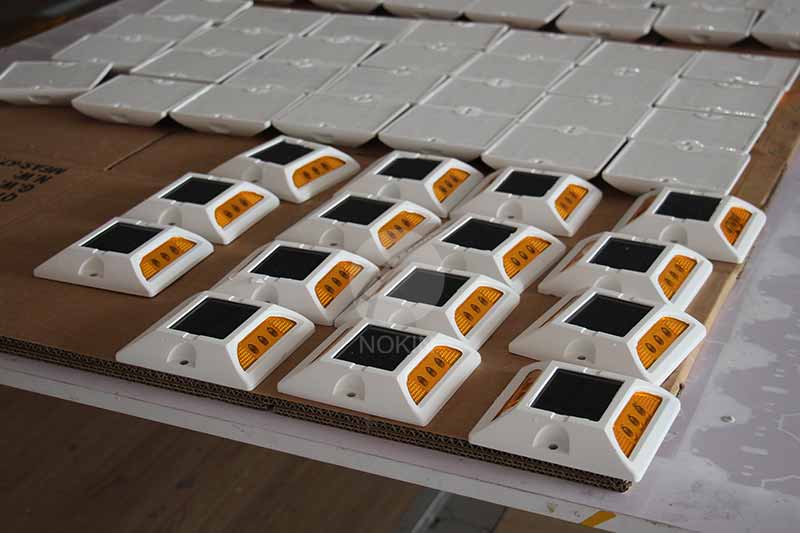 Perhaps some people don't understand why China has not popularized solar road stud yet? In fact, many cities in China have solar
road studs installed. Guangzhou is the first city in China to install solar road studs. Solar road studs have been installed in Sichuan, Shenzhen and other areas.
Generally speaking, the use of solar road studs on highway is relatively large. Solar road studs will also be installed in tunnels. The solar road studs installed on sidewalks are generally combined with signal lights to ensure the safety of pedestrians. This kind of solar
road stud is generally called "intelligent zebra crossing", which can greatly reduce traffic accidents caused by running red lights.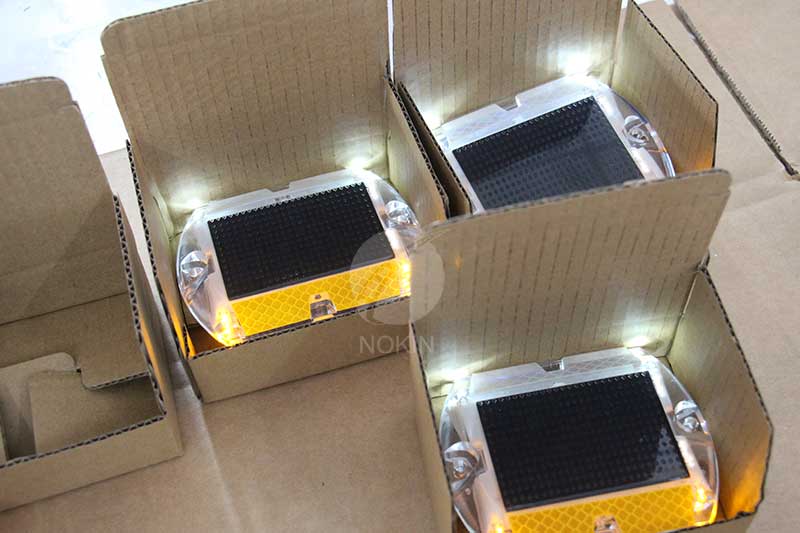 It's not easy to install solar road stud
in China. Because of China's vast territory, the economic development, population and topography of each region are different. If the solar road stud are to be installed in large area, comprehensive consideration should be taken into account in the area.
NOKIN has been committed to promoting solar road stud in China. In Anyang, Henan Province, NOKIN has installed a large number of solar road studs. The promotion and application of solar
road studs also need our continuous efforts.