The
solar road stud
was invented by accident. Invention goes on all the time. Many inventions are often caused by an unexpected experience, such as the solar road stud.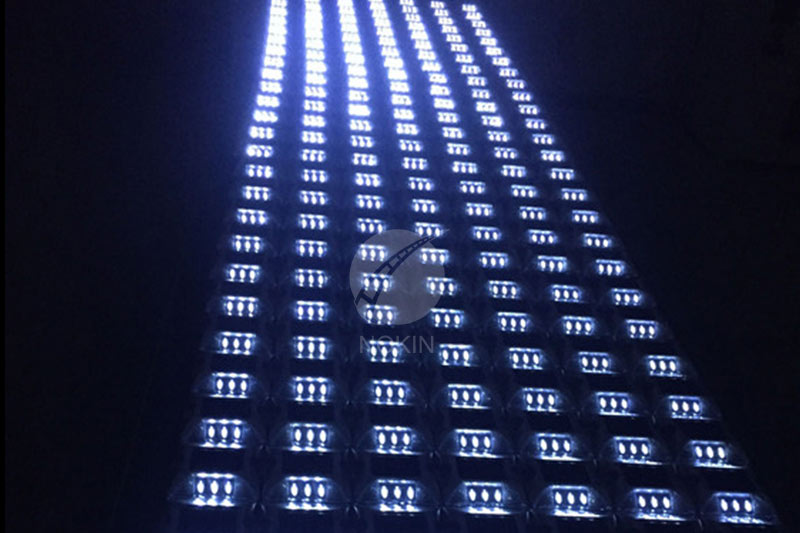 Solar road stud
s are mainly used at night. When driving in the daytime, you don't have to worry about the lack of light. However, driving in the evening will be more troublesome. The low beam can only illuminate a small area, and the high beam can hinder others. Many people pray not to take the night driving test when taking the driving license test. However, it is inevitable to drive at night in our life. Fortunately, we have street lights and solar road studs.
Solar road stud
is very important in our life now. Especially in our traffic life, solar road stud can be said to be indispensable.
According to the material, solar road stud can be divided into plastic road stud, aluminum road stud, glass road stud, ceramic road stud and so on. Among them, because of the fragile nature of ceramic materials, ceramic road stud is rare.
Although ceramic road stud has the advantages of low cost, good adhesion and easy installation, ceramic road stud is generally not recommended because it is fragile during transportation and has insufficient compressive strength. The service life of ceramic road stud is very short, and it needs to be replaced frequently, which will cause unnecessary use of various resources.
Of course, the first choice of
solar road stud
is to choose reliable quality manufacturers! The poor quality solar road studs will break down after a few months or even days of installation. Good solar road stud products can be used for several years.