"This is to improve the safety of driving at night," Taizhou Municipal Engineering Management Office Bridge related staff told the southeast express reporter. The
solar road stud
can reflect the light of the lamp 360 degrees at night, making the road boundary clear and visible, which can effectively avoid accidents such as driving at night and hitting the guardrail.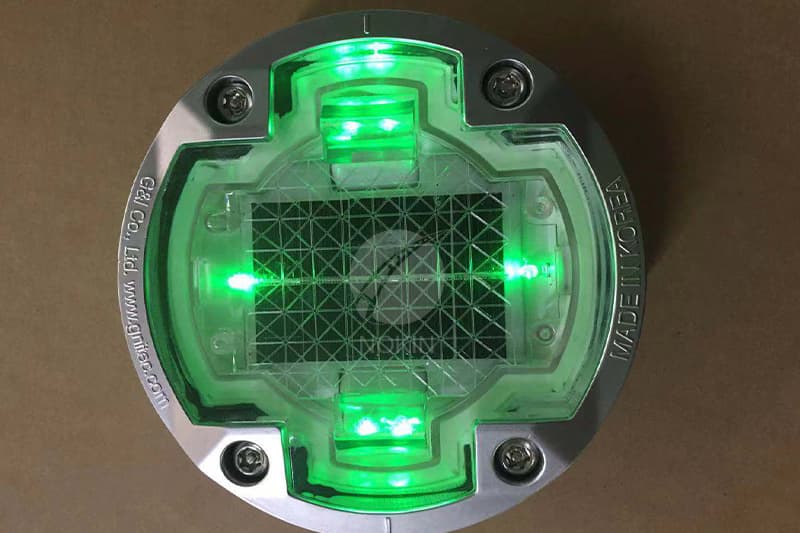 Solar road stud
are installed in Taizhou. NOKIN have a number of patents for solar road stud. NOKIN are a member of the National Technical Committee for standardization of traffic engineering facilities (highways) and participate in the formulation of national industry standards. The solar panel of the solar road stud can efficiently collect sunlight, so that it can use energy in any weather conditions, and the fast charging algorithm of the battery will further shorten the battery life.
Now, NOKIN
solar road stud
can be used not only for roads, but also in parking lots, residential parking lots, public and private parking lots, etc. LED NOKIN solar road stud is more suitable for parking lot to enhance people's vigilance and prevent vehicle collision. All NOKIN solar road stud products have a unique, patented solar current conversion. Innovative design, milled from stainless steel, make NOKIN solar road studs snow plough resistant and increase road safety for several years.
About NOKIN: As one of the most trusted names in
solar road stud
, the NOKIN and the solar road stud of NOKIN has earned a reputation for delivering strong and effective solar road stud products for industrial applications worldwide. Industry proven to perform reliably in some of the world's harshest environments, NOKIN solar road stud and solar power systems provide a durable, dependable and cost-effective energy alternative.
The
LED solar road stud
have five colors to choose from. NOKIN also provide ODM and OEM service, if you want to paint your brand logo on the LED solar road stud or want to have different light color, contacting us is a wise decision! For infrastructure applications, white or red LED NOKIN solar road stud lights are usually specified. For decorative and architectural applications, NOKIN solar road stud of other colours are more common, such as green, orange, blue and yellow. The NOKIN solar road stud function at different settings: they can emit steady light or they can blink.