The
solar road studs
have a three-part design. The cast aluminum base of the solar road stud that is set into the substrate, the removable epoxy-filled internal componentry, and the nonslip polycarbonate lens.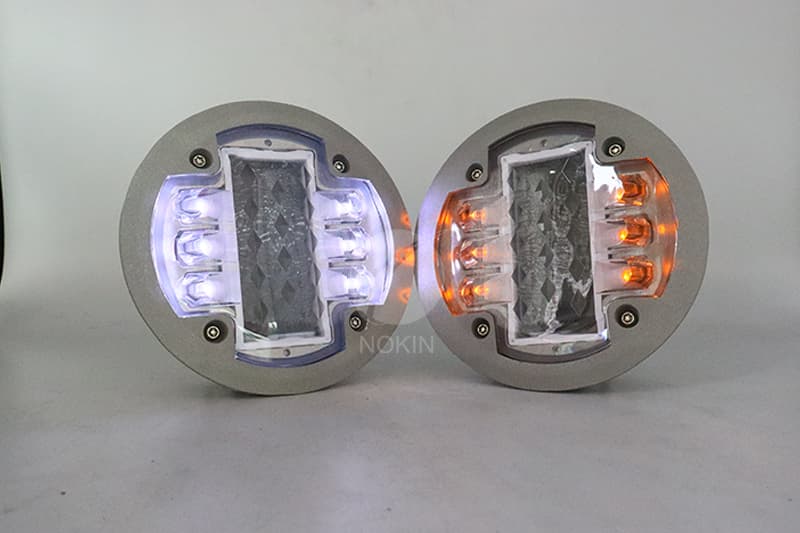 Solar road studs
are available in various colors. And solar road studs are also available in static or flashing modes to suit different colored surfaces or increase visibility in areas with extreme seasonal weather.
Benefits of
solar road stud
and solar walkway makers. Cost efficiency of solar road stud: affordable upfront cost, with no ongoing maintenance or energy costs. Solar road stud bright light. NOKIN solar road stud output 48 lumens, which allows for roadway guidance without being a visual distraction. Solar road stud is easy to install. Solar road studs come as a flush mount model or with a spigot, allowing for easy installation with only a drill and epoxy. Solar road stud covered by warranty – We offer a 2-year warranty on our solar road studs.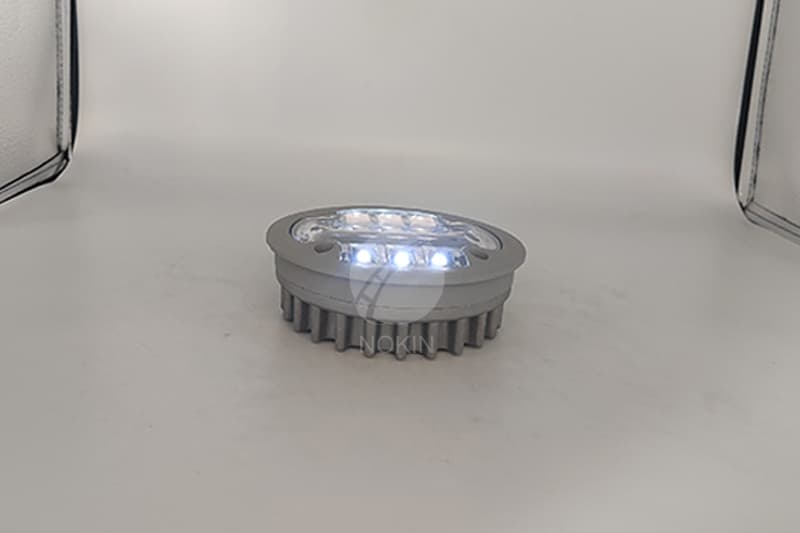 Solar road studs
are also called solar walkways markers and solar pavement markers. These solar road stud units require no maintenance and generate no ongoing operational costs. The solar road stud offers trip hazard-free, all-night dusk to dawn lighting that will clearly define a walkway or cycleway.
These
solar road studs
have been proven to be effective. Solar road studs are applied particularly in areas where vehicles are near pedestrians such as school zones, construction zones, residential areas, and university campuses.