The addition of
solar road studs
for signs greatly increases drivers' awareness of upcoming hazards, speed limits, or pedestrian share zones. With a 500-lumen output, these solar road studs for signs are visible to upcoming traffic for up to 2000 meters.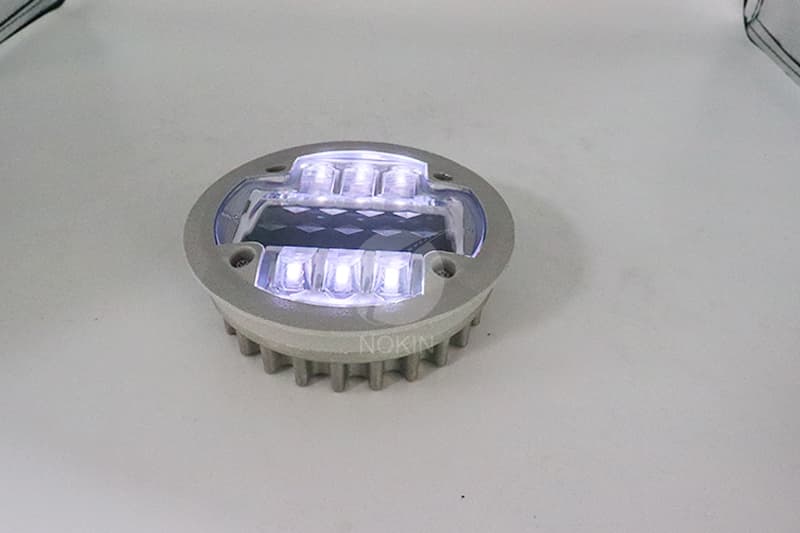 Features of shape of
solar road stud
: The base of solar road stud is suitably shaped so as to show excellent adhesion with the asphalt. Material (strength PC or aluminum) presents extremely high strength, for solar road studs' constant performance over time both on dry and wet roads.
The bottom surface of
solar road stud
is flat and it integrades a fixation element. The solar road stud is delivered with two-component epoxy adhesive. Solar road stud is produced in yellow or white color for temporary or permanent markings respectively.
NOKIN reflective
solar road studs
are brightly-colored and easily visible during the daytime. Any vehicle that passes over solar road studs will feel a small—but unmissable—bump, notifying solar road stud that they're drifting outside of established driving boundaries.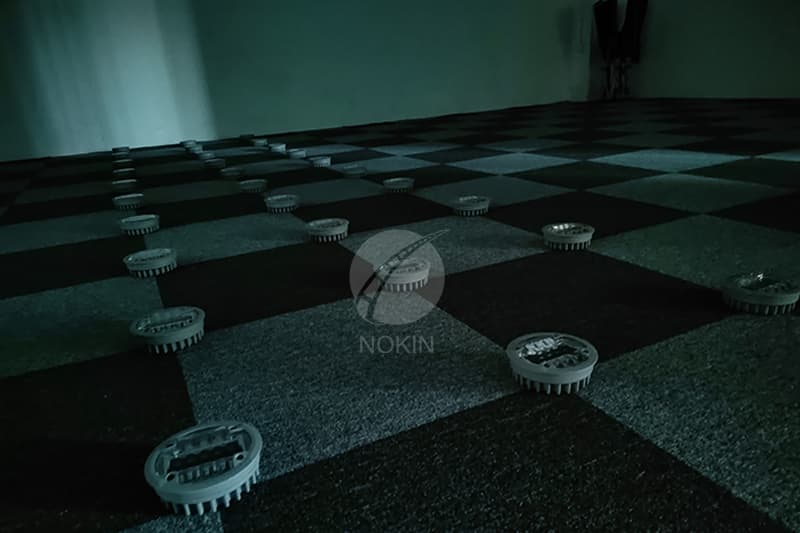 Where
solar road studs
really shine, though, is at nighttime, or in areas with little ambient light. These solar road stud reflectors will "catch" and amplify the small amounts of light provided by car and bicycle headlamps, giving them an illuminated appearance. There's no batteries to replace or panels of solar road stud to charge. You can just install the solar road studs and you're good to go!