Solar road stud
has been developed for decades, its production technology is constantly developing, and the types are also increasing. The traditional solar road stud has its own system to complete photoelectric conversion, electric energy storage and LED flashing. However, because there are solar panels, circuits and batteries in the solar road stud, the compressive value of the solar road stud is difficult to meet the requirements of the relevant technical standards of the Ministry of transport. And because the battery can not be replaced, the life of the solar road stud is limited.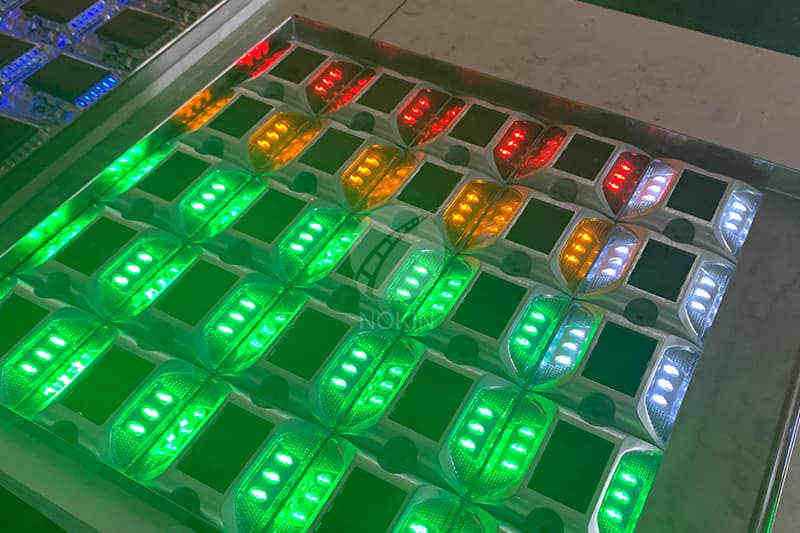 Compared with the original solar products, the optimized
solar road stud
has made great progress in luminous mode, product form, function and performance.
No matter what kind of
solar road stud
, its basic characteristics should be considered from the aspects of compression, waterproof and high temperature resistance. NOKIN's solar road stud products are of high quality. I will introduce solar road stud NK-RS-A6-1 to you. This high-qualified solar road stud NK-RS-A6-1 is covered by aluminum (GB-ADC12) and PC (Japan Brand) shell, which can bear big pressure and have the load capacity of more than 30t. Therefore, the solar road stud NK-RS-A6-1 can be installed in the middle of road.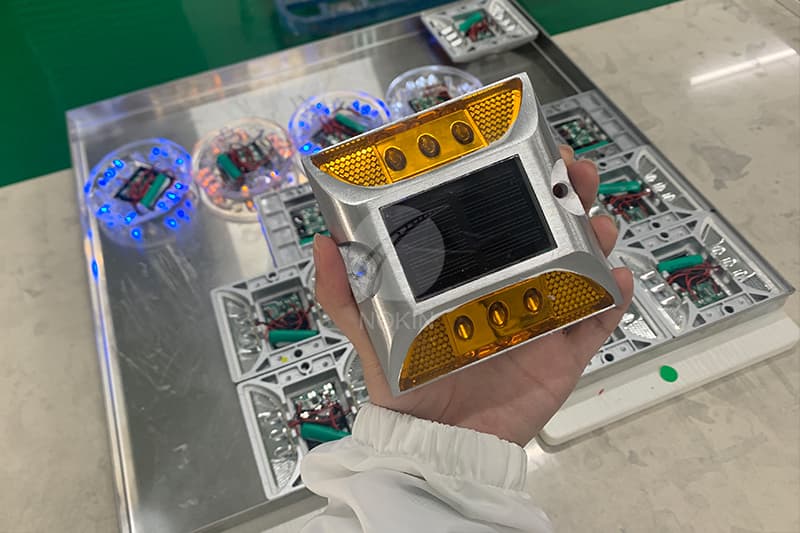 Now,
NOKIN solar road stud
can be used not only for roads, but also in parking lots, residential parking lots, public and private parking lots, etc. LED NOKIN solar road stud is more suitable for parking lot to enhance people's vigilance and prevent vehicle collision.