Today we are going to talk about the
solar road stud
for the design concept, in the ordinary road stud improvement, increased the setting of LED lights. Compared with the ordinary road stud, the solar road stud has the characteristics of active lighting, can better point out the direction in the dark.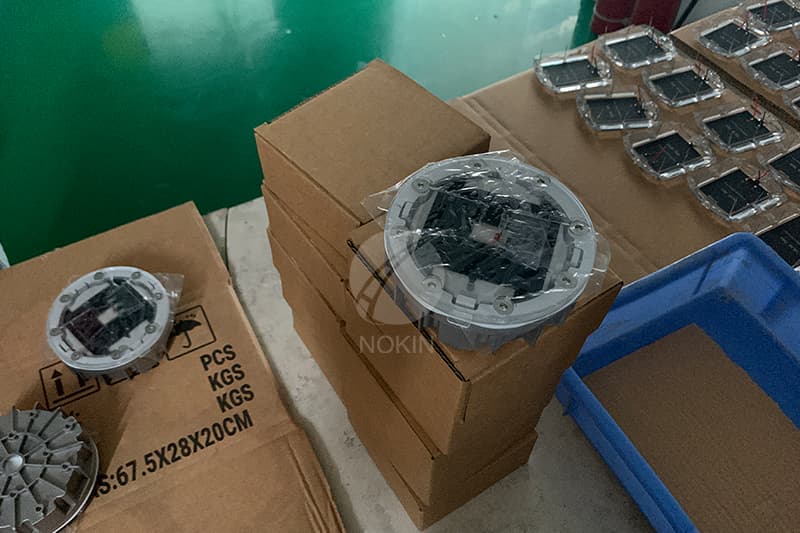 Nowadays,
solar road stud
is widely applied on the road. For China, there are quite a lot of cities installing solar road studs. And the application place of solar road stud is different, such as highway, express way, parking place, garden and parks.
Belfast, UK, has installed solar road stud on the fountain in urban park. During the day, these solar road studs look like ordinary lights. But in fact, solar road studs are quietly absorbing energy. The internal components of the solar road studs are operating during the day, converting solar energy into electricity and storing them in batteries.
Solar road stud
absorb sunlight when the sun come. When the sun set, solar road stud can show its lights by LED blubs. Solar road studs have 6-8 LED blubs as usual. The LED of solar road stud can illuminate the road area with 800-1200 m and the lights can go through heave fog.
It is worth mentioning that
NOKIN's solar road stud products
use high-end brand LED bulbs. This kind of light bulb not only has a wide range of illumination and a long visual distance, but also has a durable life of up to five years. We have pictures of NOKIN solar road stud in our website.