Solar road stud
can fully absorb solar energy in the daytime with sunlight. In the long day, the internal devices of solar road stud can convert solar energy into light energy for storage. At night, the solar road stud will shine. Constant bright solar road stud and flashing solar road stud can play a very good role in lighting and indication.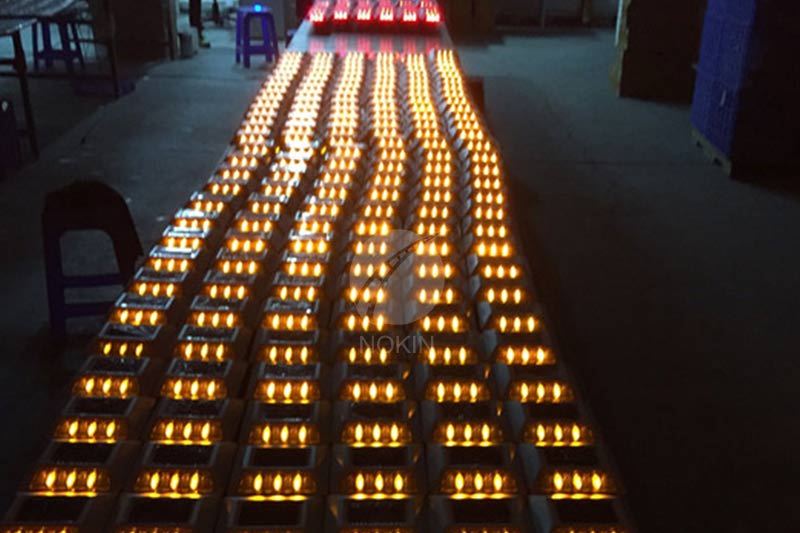 The pressure resistance and high brightness of
solar road stud
need to be provided by solar road stud manufacturers. And the standard that the solar road stud is firmly installed and not easy to fall off depends on the correct operation during the installation and construction.
Solar road stud
has been widely used all over the world. You can see solar road studs in developed countries such as Britain, the United States, Japan and some developing countries. The installation and use of solar road stud can reduce traffic accidents to a great extent.
Solar road stud
has a beautiful appearance, which can be used not only for road guidance, but also for decoration. The streamlined design of solar road stud is very beautiful. The luminous frequency and color of LED light can be flexibly selected according to the use scene.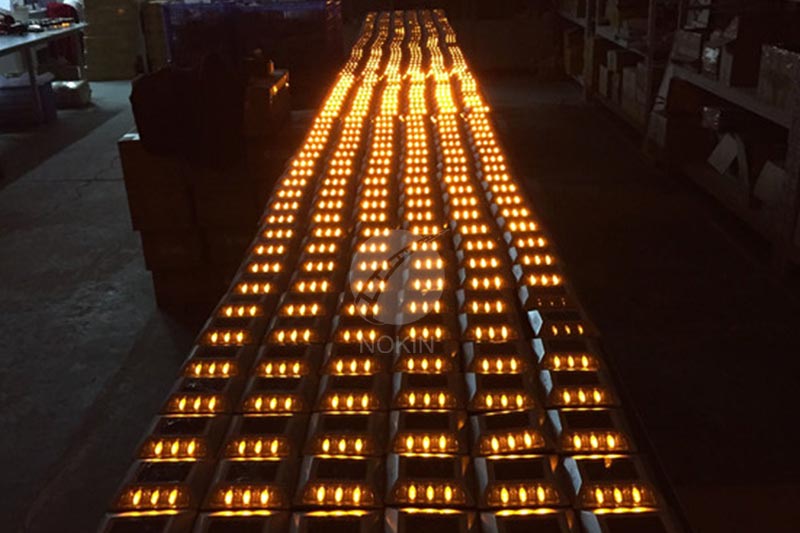 Now,
NOKIN solar road stud
can be used not only for roads, but also in parking lots, residential parking lots, public and private parking lots, etc. Solar road stud is more suitable for parking lot to enhance people's vigilance and prevent vehicle collision. The installation position of solar road stud includes: roadside green stone with more than four lanes back and forth, but no isolation belt in the middle and insufficient light at night; Intersection / zebra crossing (deceleration prompt); Sharp turns, roads, etc.