NOKIN specializes in the R & D, production and sales of
solar road stud
lighting equipment, lighting design, and lighting construction. With the unremitting efforts of all employees of the company and the strong support of all sectors of the society. The company has developed into a powerful enterprise with professional workshops and a large number of high-quality and efficient R & D and production teams.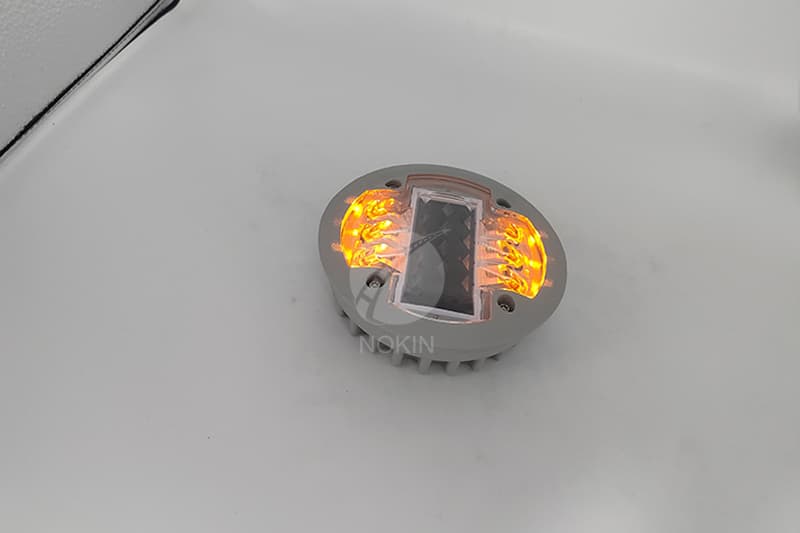 NOKIN brand series
solar road stud
products have enjoyed a certain popularity in the domestic outdoor lighting market and the same industry, and focus on developing overseas markets. A large number of NOKIN solar road stud products are sold overseas, and some products have been sold to surrounding countries and regions.
NOKIN solar road stud
adopts high standard production technology. Equipment, process, solder paste, and auxiliary materials with small spacing product standards are adopted. NOKIN led automatically lights up, and the quality of solar road stud is more guaranteed.
The
round PC solar road stud NK-RS-K1
is made of PC. PC is the body material of the shell of round PC solar road stud NK-RS-K1. The PC shell can resist 20 tons for the static situation which is lower than a casting aluminum shell.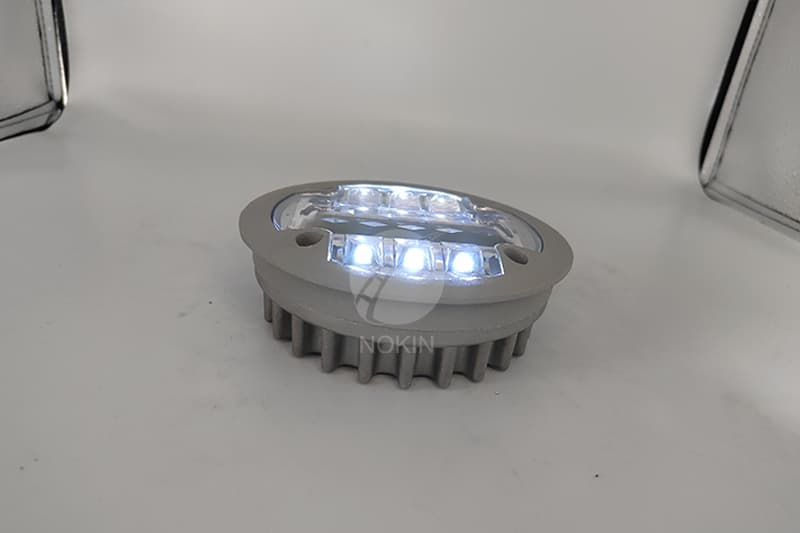 Due to the lower resistance capacity and loading capacity, the round
PC solar road stud NK-RS-K1
is suitable for installation on the sides of the road so that it will not be damaged by vehicles.