Solar road stud
is a kind of road stud, which is set along the road surface, used at night or in rainy and foggy weather to indicate the direction of the road. Solar road stud is composed of retroreflective material, shell, solar panel, led and controller. Solar road stud is a visual guidance device with active light and passive reflection performance. Solar road stud is usually used in combination with marking.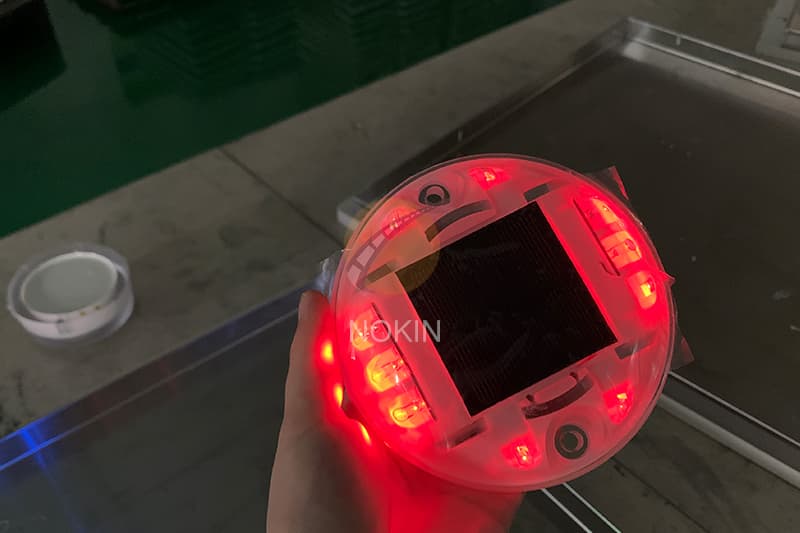 NOKIN
solar road stud
has passed the national and international standards, and its sales volume in China and overseas markets are very good. NOKIN is not only a seller of solar road stud, but also a manufacturer of solar road stud. NOKIN solar road stud is produced and sold by itself. It refuses middlemen to make a profit, and refuses to use cheap raw materials.
NOKIN
solar road stud
has been sold overseas and has been sold and installed in more than ten countries. NOKIN solar road stud also has a very good acceptance in China, and is loved by many customers.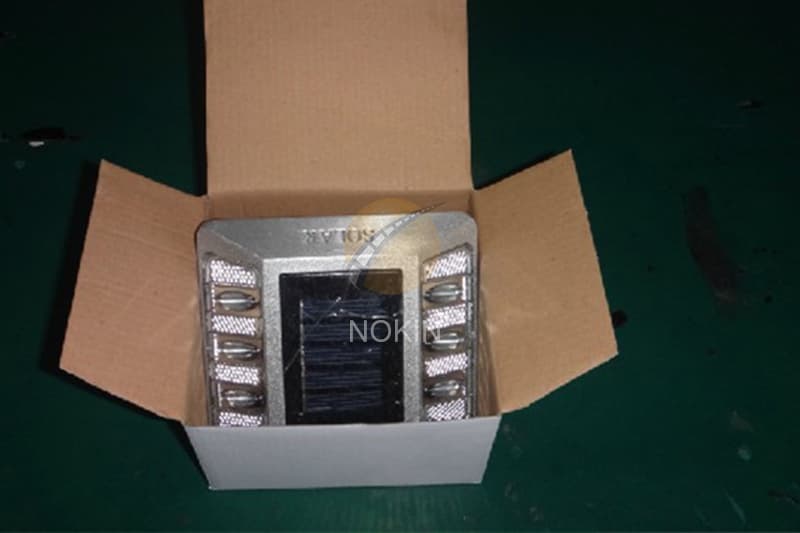 Of course, the most important thing is the quality of the
solar road stud
. NOKIN provides affordable and good quality solar road studs. Our solar road studs have passed various national tests and have many patents and certificates. However, in line with the principle of customer priority, we are willing to let customers benefit and sell solar  road studs at a very affordable price.
As one of the most trusted names in solar technology, the NOKIN and the
solar road stud
of NOKIN has earned a reputation for delivering strong and effective road stud products for industrial applications worldwide.