The difference between
solar road studs
and ordinary reflective road studs is that they can be powered by both solar panels and alternating current. The product is a road traffic safety facility which can not only rely on active lighting, but also combine with passive reflection. LED solar road stud can achieve better performance in lighting.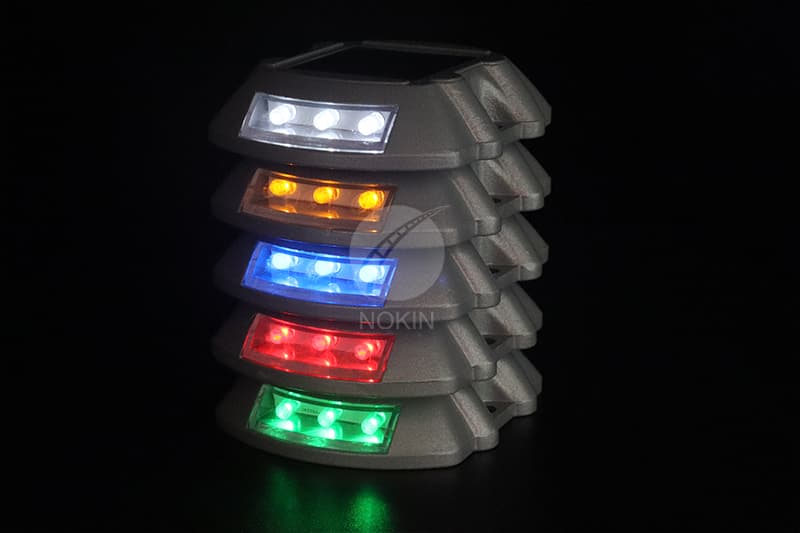 Generally, there are six LED in the
solar road stud for lighting
. The active road stud used in tunnel has the requirement of anti-oil pollution, which needs a large number of LEDs. The active road stud shell can be plastic shell. The active road stud shell used for road surface has the requirement of compression resistance, and most of them are cast aluminum shell. All solar studs are active lighting combined with reflection.
NOKIN's solar road stud
uses ultra-high brightness LED, the luminous intensity is more than 5000 MCD. There are five colors to choose from: yellow, green, white, blue and green. The visible distance of solar road stud is more than 800m. Customers can customize single-sided or double-sided LED.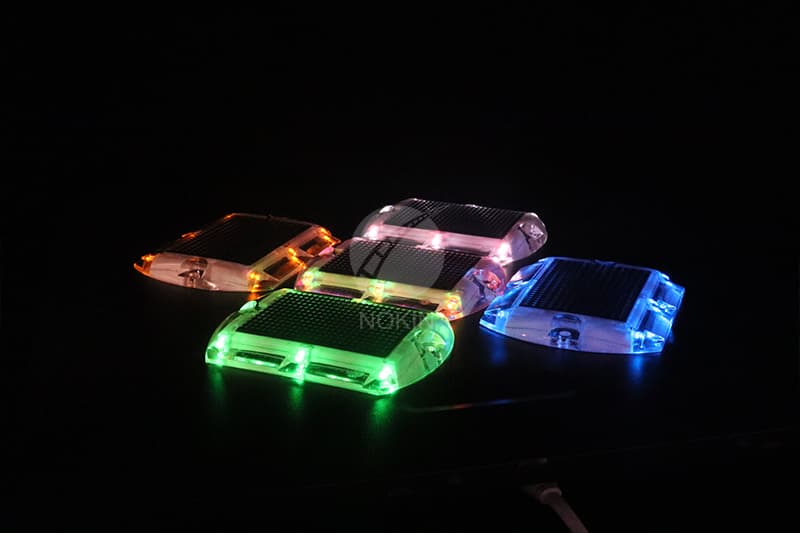 NOKIN uphold the concept of "scientific and technological innovation, green environmental protection", now has a series of
solar road stud products
with independent intellectual property rights. LED solar road stud has some characteristics that solar energy does not have. LED solar road stud is an irreplaceable lighting tool in the areas where the sunlight is insufficient, and it is difficult to lay the circuit.