The
solar road studs
are really a good traffic facility. Not only in the tunnel, but also on the highway, the solar road stud can light up the road and remind the driver. It's easy to get tired after driving for a long time. At this time, if you see the flashing solar road studs, you can cheer up.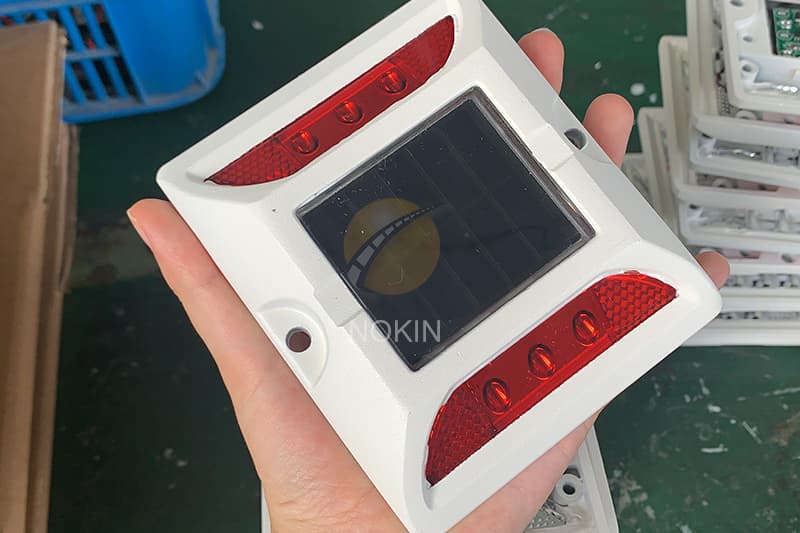 The United Sates Customer said:
solar road studs
is really good. A lot of developed countries have installed solar road stud in a large area. There is a saying that "look at the markings during the day and the road studs at night". Solar road stud uses solar energy to charge, and it will light up automatically at night and in rainy and foggy weather. Solar road stud can guide vehicles in the right direction, effectively guarantee traffic safety and reduce traffic accidents.
The United Sates in the removal and replacement of
solar road studs
means that our highly skilled and qualified teams of operatives can ensure a rapid project completion with the minimum disruption for road users by ensuring the most efficient traffic flow and keeping traffic build up and congestion to a minimum.  NOKIN team has great exprience in intallation solar Road studs, and I will introduce our exprience in the next article.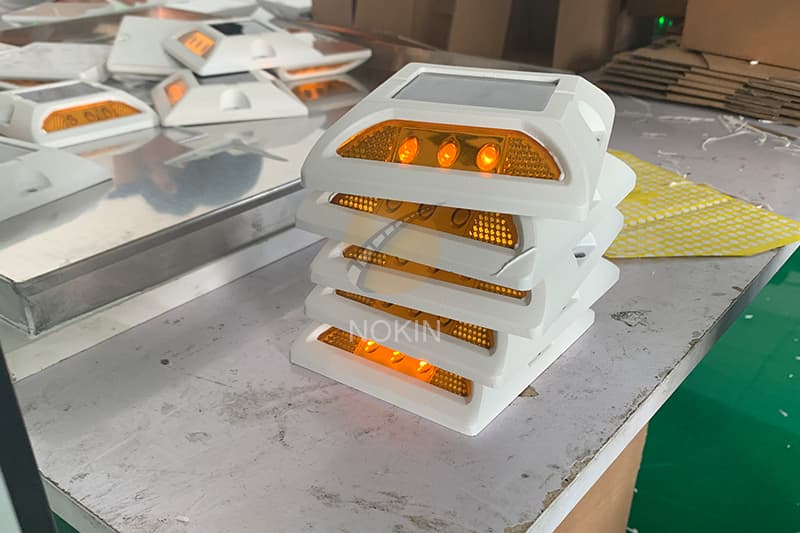 At present, NOKIN's
solar road studs
mainly include embedded road stud, raised solar road stud, glass road stud, plastic reflective road stud, etc. All of the road stud products accept personalized customization, customers can adjust the design of road stud according to their own wishes and needs. NOKIN promise: Custom moulding and packaging can be customized according to customer requirements.
In general, the customers' evaluation of
solar road stud
is positive. There are also some road studs installed on the intelligent zebra crossing, which are highly praised by passers-by and drivers.