Red
solar road stud
, green solar road stud, blue solar road stud, amber solar road stud applied all over the world by NOKIN. SHENZHEN NOKIN TRAFFIC FACILITIES CO., LTD. is a professional company integrating the development, production and sales of solar energy traffic safety products. The company's solar road studs are self-produced and self-sold. Solar road stud, we are professional.
SHENZHEN NOKIN TRAFFIC FACILITIES CO., LTD. is an international advanced brand
solar road stud
manufacturer with strong brand influence. NOKIN research, develop and design personnel have many years of leading experience in solar road stud.
NOKIN
solar road stud
has a variety of colors to choose from. The colors of LED lamp beads and reflectors can be customized according to customers' requirements. Our staff are committed to meeting customers' requirements for products and solving customers' questions about solar road studs.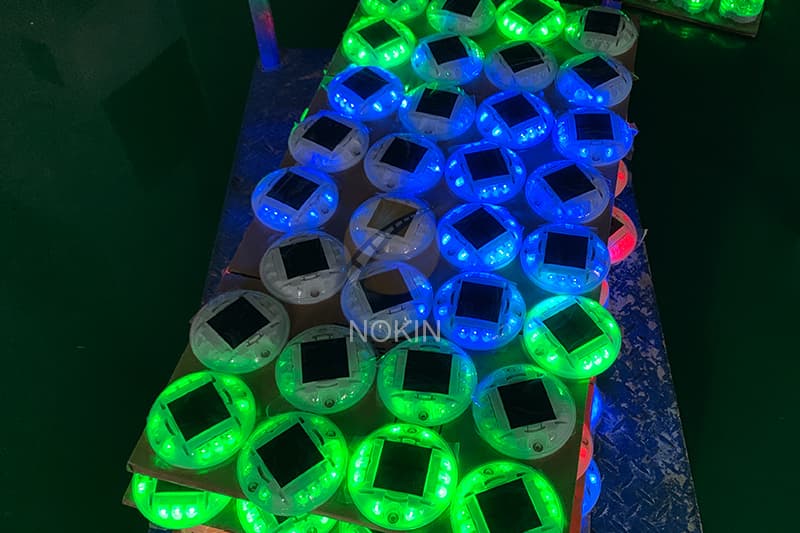 About the delivery of NOKIN
solar road stud
: all the NOKIN solar road stud products of our company are sold all over the world. Due to different regions, the transportation cost of each order is also different. So the price of solar road stud by our company is factory price.
If you need to know the transportation cost of NOKIN
solar road stud
, please contact the sales staff to inform you of the quantity of NOKIN solar road stud you need to order and the receiving address. The sales staff will help you calculate the transportation cost.