Solar road stud
can help drivers keep well visibility in foggy weather and reduce traffic accidents. By the end of 2016, the national highway mileage in China has reached 131000 km, ranking first in the world. Solar road studs are installed on the whole highway to alert drivers through the work of solar road stud markers, so as to effectively avoid the threat caused by fog.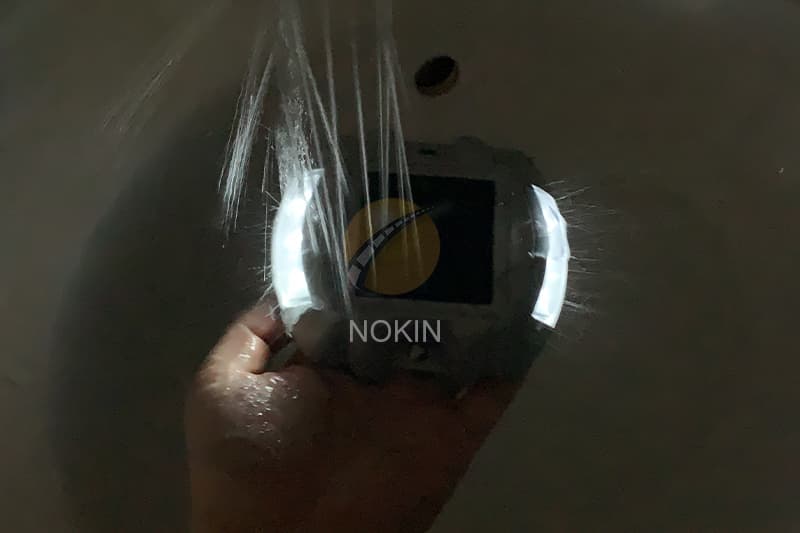 The
solar road stud NK-RS-K1
is our new product recommendation with high quality. The solar road stud NK-RS-K1 is covered by PC shell, which can also bear big pressure and have the load capacity of more than 20t.
However, the
solar road stud NK-RS-K1
can not be installed in the middle of road. Considering the reliability, cost performance, color temperature and luminous efficiency, high brightness LED is selected as the light source of solar road stud NK-RS-K1. Since LED low voltage DC power supply, solar road stud NK-RS-K1 light source control cost is low, can adjust the light and dark, frequent switch, and easy to operate. LED will not affect the performance.
To install
solar road stud
, sections of the motorway will also be resurfaced, providing smoother journeys. All of the solar road stud installation project will be carried out overnight, between 8pm and 6am, when the motorway is at its most quiet but some closures will be required, including the northbound carriageway for two nights at the start of the scheme.