NOKIN embedded solar road stud
adopts streamline design, with beautiful appearance. Solar road stud can not only be used for road guidance, but also for decoration. Imagine that after a long-distance driving, when you are tired and irritable, you suddenly see a solar road stud flashing at a certain frequency, which will definitely make you feel happy and improve your ability to focus on the road.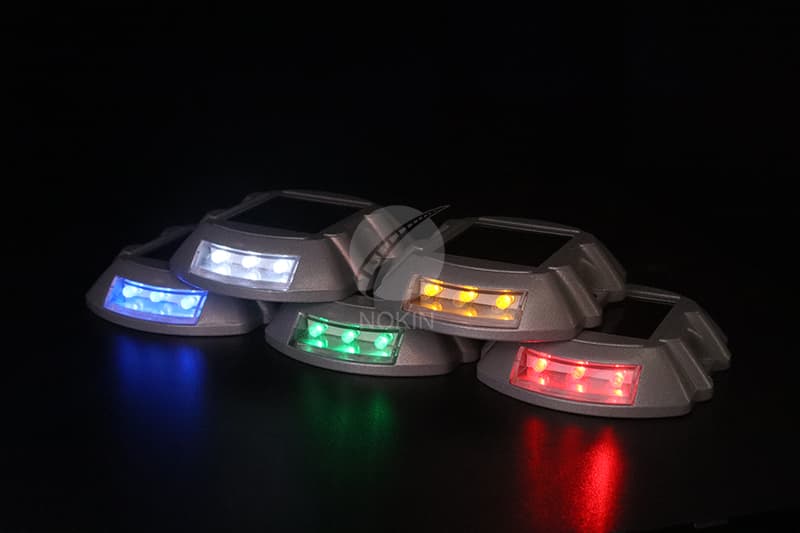 NOKIN brand's solar road stud
has been deeply praised by customers, and there are a large number of practical use cases all over the world. We have a better understanding of the use of solar road studs in the global environment.
In 2016, a kind of luminous road sign,
solar road stud
, was installed on the campus of Ritsumeikan University in Japan. As we all know, the Japanese are famous for their spirit of striving for perfection. Japanese universities are also impressed by the charm of solar road studs, and the staff of the university immediately fell in love with the unique bright light of solar road studs.
Belfast, UK, has installed solar road stud on the fountain in urban park. During the day, these solar road studs look like ordinary lights. But in fact, solar road studs are quietly absorbing energy. The internal components of the solar road studs are operating during the day, converting solar energy into electricity and storing them in batteries.
According to experts,
solar road stud
is a very practical multi-function transportation facility. The main function of solar road stud is to light the road to indicate direction.