NOKIN double-sided solar road stud combines an autonomous powerful light source with traditional reflectivity and delivers unparalleled visibility that dramatically improves road safety.
Amber alternating flashing double-sided
solar road stud
is widely used for warning. The double-sided solar road stud warning light has the below advantages: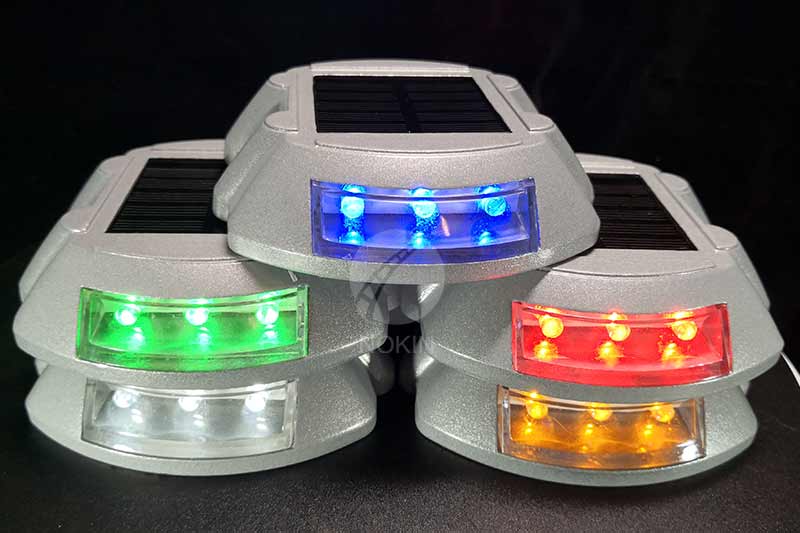 1) No need for complex controller since solar road stud occupied with intelligent controller inside.
2) High brightness with a light intensity of more than 460CD. Solar road studs are visible up to a kilometer away, therefore helping drivers adjust to a safe speed and reduce the possibility of accidents.
NOKIN solar road stud
could help reduce driver fatigue caused by the perception of long, dull, dark roads at night.
3) UV resistance polycarbonate housing, easy for mounting also has a better waterproof ability.
4)IP68 Waterproof: NOKIN solar road stud is made of high-quality aluminum alloy casting that effectively keeps them from rusting even in salty air environments, and the tightly sealed battery compartment can withstand rain, snow, and harsh sunlight and will not be damaged. Making it suitable for most types of environments. NOKIN solar road stud is perfect for outdoor use.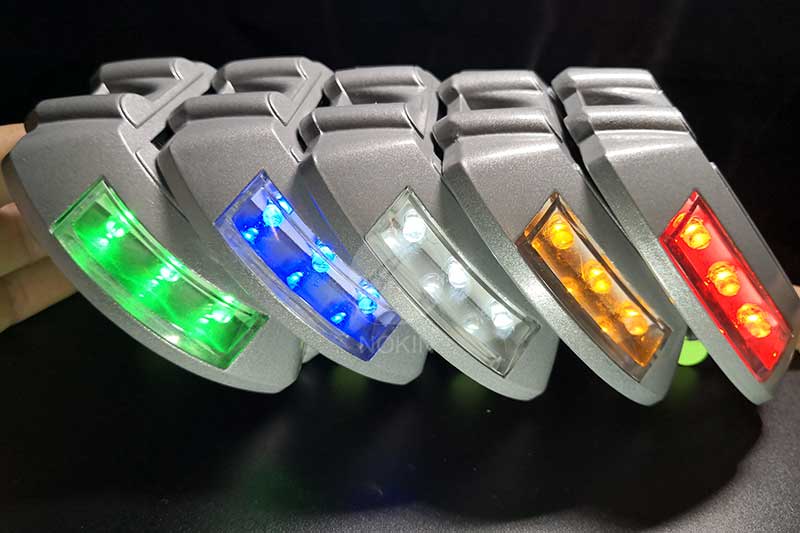 5)Solar powered, environment friendly. Shorter charging time – With the newest solar panel, NOKIN solar road stud will absorb sunlight more efficiently. It takes only 4 hours to charge in full sunlight, which is 30%-50% shorter than similar products. Longer lifespan – The upgraded solar panel lasts 2-3 years longer than conventional ones, durable and reliable.
6) High resist- pressure capacity. Some
solar road stud
has a robust aluminum casing and comes with anchor pin that is 75mm long. Solar road studs are installed using a chemical mortar or weather-resistant glue.