Since the invention of the cat's-eye road stud in 1894, the technology of the road stud has been developing continuously.
Solar road stud
is the latest road stud product. The upgraded solar road stud has many characteristics that cat eye road stud and ordinary reflective road stud do not have.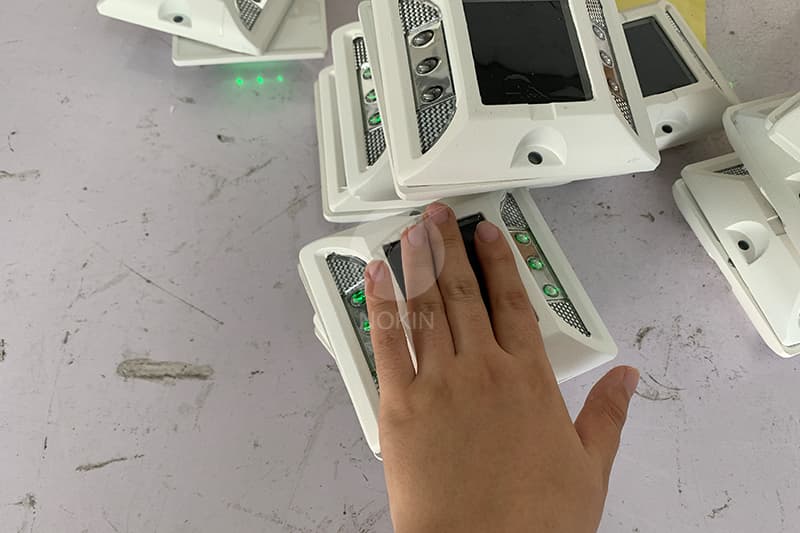 Solar road stud
is used to mark road edges and central line. Solar road stud is mounted on the road surface and flashes to warn the drivers. Solar road stud is equipped with long lasting LEDs and runs for many years without maintenance. The LEDs are designed to be visible from a distance of about 1 km.
Solar road stud is embedded within the road surface; this method enhances their long life span and ensures that the solar road stud can be driven over by heavy traffic. NOKIN solar road stud can be installed in asphalt, concrete elements and all other types of foundations. A big advantage of NOKIN solar road stud is that cabling is no longer necessary.
Solar road studs
provide clearly visible traffic guidance at all weather condition. Solar road stud will start to automatically flash when night falls or with the onset of inclement weather. The bright flashing LED of solar road studs are highly effective at getting the attention of drivers much earlier than conventional road studs.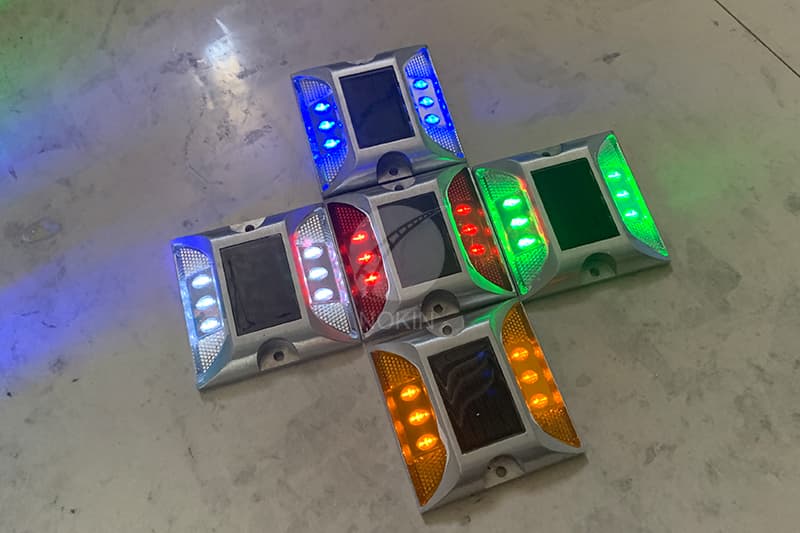 For example, the
solar road stud
is used on the road surface in Britain, which reduce the amount of traffic accidents greatly. And the Britain government plans to install more solar road stud on road in the future.