Solar road studs
are new traffic safety facilities. Solar road studs can give warning to drivers by self luminous lines, so as to prevent traffic accidents due to bad weather or bad light.
Solar road studs
have been applied in many foreign cities. There are often solar road studs on expressways, but they have not been widely promoted in China.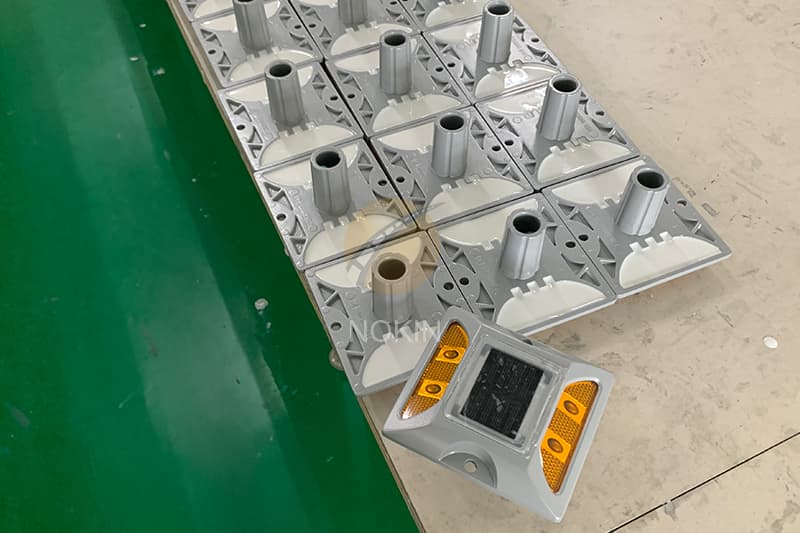 Generally speaking, the
solar road stud
is composed of solar panels, LED lights, electronic circuits, and an aluminum shell. The role of LED lights is to light up, illuminate the road, and prompt passing vehicles.
The LED lights are powered by solar panels in the
solar road stud
. The high quality LED lamp has a strong luminous intensity, and its light can be seen from 800m away. Both solar road studs and ordinary reflective road studs rely on LED lights to alert drivers and outline road edges. LED lights are available in a variety of colors. In the solar road studs, LED lights of different colors represent different meanings. Common road stud LED lights have five colors: white, blue, red, yellow, and green.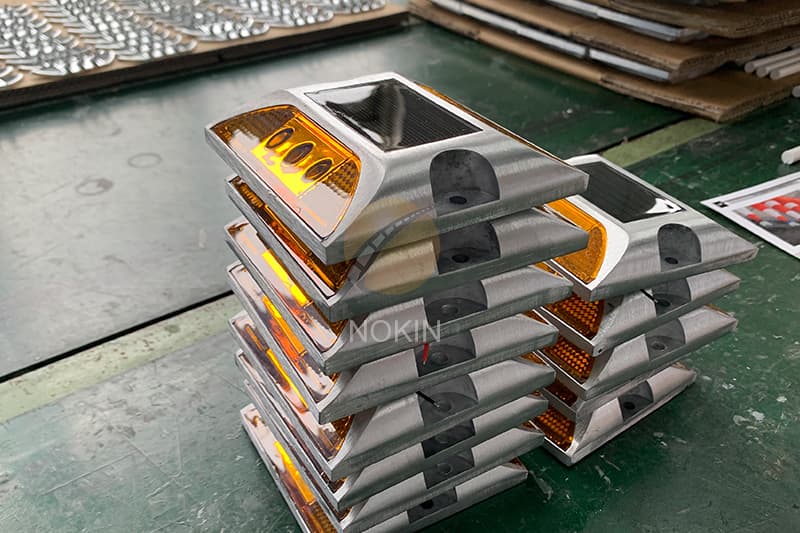 Solar road stud
's LED lights can also choose to be on continuously or flicker at a certain frequency. The continuous bright light of the solar road stud can continuously illuminate the road edge, but it is possible that the constant light intensity will make the driver's vision tired and ignore the light of the road stud. Frequency flashing in a specific frequency can better play the role of solar road stud traffic safety, and will not interfere with the driver's line of sight or make the driver feel irritable.