The
solar road stud
is a solar powered delineator with an omnidirectional LED producing 360° visibility. The solar road stud is initially designed for cycle track and pathway installations as an economical alternative to hard wiring. There are also numerous other applications where the product can be used such as driveways, marinas and campsites.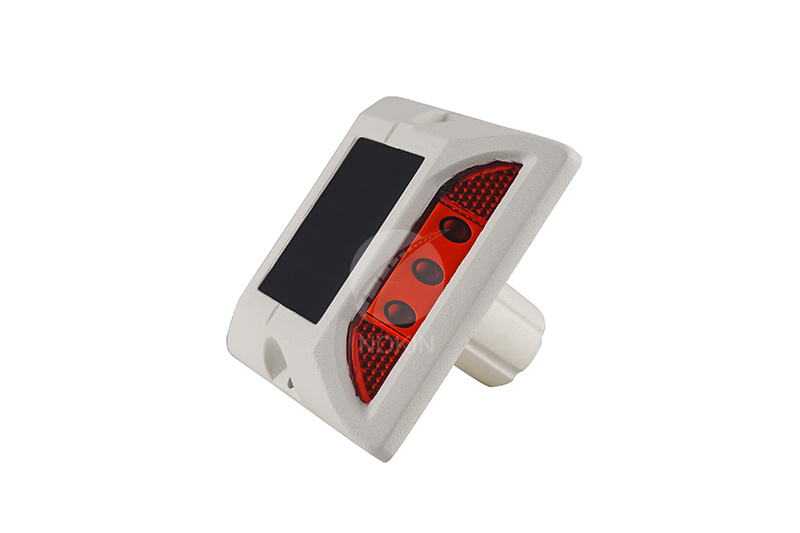 Here are some suggestions for installing
solar road stud
. On narrow or irregularly maintained path – Use a central line spaced at 4.5m. On ider paths or highly maintained areas – Use either side of the path spaced at 9m but staggered at every 4.5m • 3m+ wide shared use paths. To install solar road stud, A central line can be created but offset so that 2/3 are created for cyclists and the remaining 1/3 for pedestrians and other users.
To install the
solar road stud
, we should use a unique milling cutter to bore the hole where the blade creates debris rather than dust, therefore making the process less harmful to the environment. The solar road stud product is then fixed in to place using a structural 2 component all weather adhesive.
Following preparation of the
solar road stud
site by clearing the area and marking the required placement of the units, each cut into a typical asphalt takes less than 2 minutes. We estimate that 200+ pieces solar road stud can be installed in one day. How long before the path is ready to use following installation? At 25°C the adhesive will be tack free within 30 minutes but please allow 24 hours before the path is completely ready.