Solar road stud
is a kind of road stud, which is set along the road surface. It is used to indicate the direction of the road at night or in rainy and foggy weather. It is composed of retroreflective material, shell, solar panel, led and controller. It is a visual guidance facility with active light-emitting and passive reflective performance. It is usually used in combination with marking.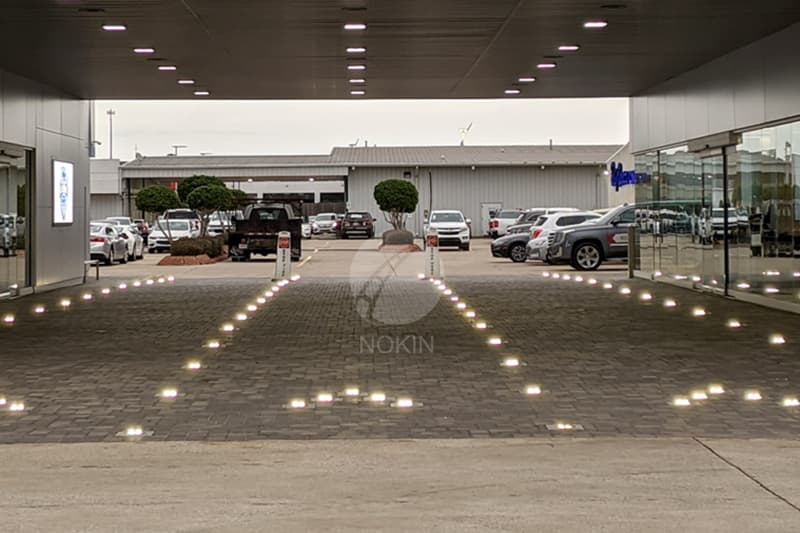 NOKIN solar road stud
products have all kinds of testing certificates in the world. NOKIN solar road stud participate in Europe, Middle East, UK and Hong Kong Lighting exhibitions every year. NOKIN also have investment in the network platform, and are keen to solve the problems and doubts about solar road stud issued by various channels, which greatly enhance our brand value. The design, R & D, production and sales of solar road stud products are the integration process of NOKIN brand.
In 2016, a kind of luminous road sign,
solar road stud
, was installed on the campus of Ritsumeikan University in Japan. As we all know, the Japanese are famous for their spirit of striving for perfection. Japanese universities are also impressed by the charm of solar road studs, and the staff of the university immediately fell in love with the unique bright light of solar road studs.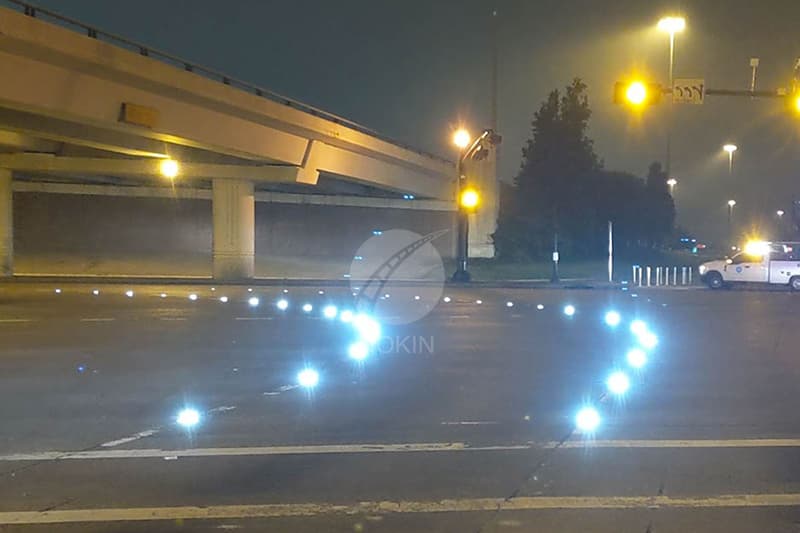 Japan traffic police are the first to try this technology of solar road stud. They combine thermal imaging detection technology with
solar road studs
on the ground. These solar road studs are installed at the marking position of roads and municipal roads, or the middle marking of double yellow lines. The solar energy absorbed in the daytime is converted into electric energy by solar road stud.
When no pedestrians pass, the two rows of ground
solar road studs
will not make any response. Vehicles can pass smoothly at normal speed. Once the probe detects that there are pedestrians on the road, one side of the solar road stud will be opened automatically at the beginning of flashing, just like greeting you, the vehicles that were ready to pass will slow down or even stop to give way to pedestrians under the prompt of the solar road stud.