The most easily damaged reason for
solar road studs
is quality problems. There may be some problems in the production process of solar road stud, resulting in unqualified quality of solar road stud.
The first reason for the damage of
solar road stud
is the hollow structure inside. As we all know, solar road signs can be roughly divided into two parts: shell and internal structure. Once the shell is damaged, the internal structure of the solar road stud is easy to be damaged.
The compression test is generally carried out before the
solar road stud
is put into use. When it exceeded 8.1 tons and 8.9 tons, an unqualified solar road sign broke. This kind of hollow structure solar road stud is not even as good as the compressive capacity of qualified plastic road stud. The compressive value of qualified plastic solar road stud is 16 tons. Of course, the solar road stud with this structure can not meet the requirements of 10 ton compressive strength of the Ministry of communications.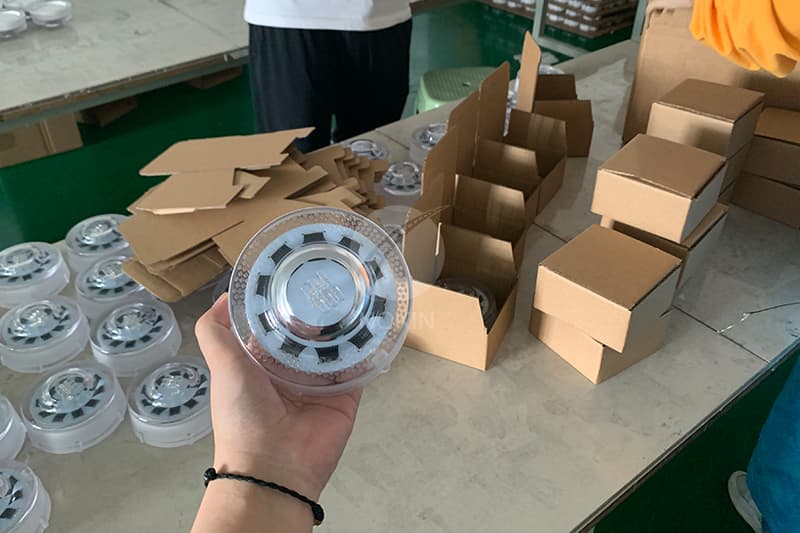 Reflective solar road stud
is made of various materials. There are aluminum solar road stud, glass reflective solar road stud, plastic reflective solar road stud, etc. Reflective solar road studs can warn drivers and mark roads by emitting car lights, so as to effectively reduce the occurrence of traffic accidents.
NOKIN provides reflective road stud and
solar road stud
products. You can check the solar road stud product introduction on our website. Our employees can provide more information.