Due to the superior lighting function and warning function,
solar road stud
can be installed in the following places: road marking side, tunnel entrance and exit, vibration marking, low light section, parking lots, parks and crossing road.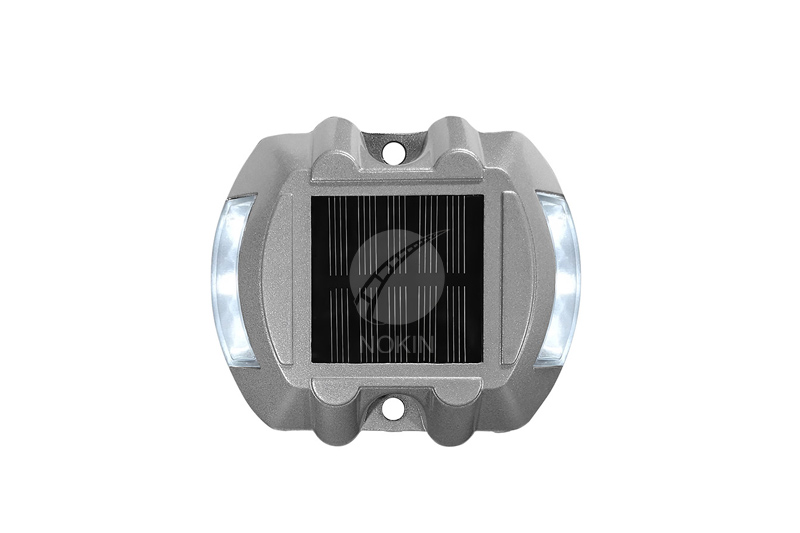 The advantage of
solar road stud
can beat other traditional road signs and traffic devices. The solar road stud can highlight and reflect the light in 360 degrees. The surface of the solar road stud is smooth, does not absorb dust, and can automatically shake off dust under vibration. In rainy night, the solar road stud can also keep the warning function of high light reflection.
High quality
solar road stud
can be more than 50 tons of compression, suitable for any severe road conditions. The use of solar road stud which is durable for more than five years can reduce the cost of road maintenance.
The
solar road stud
can always keep high illumination effect no matter where the solar road stud is installed. The reflective effect of traditional road signs will decrease with the curvature of the road. When the curvature is more than 45 degrees, the traditional road signs will lose all their functions, which is very dangerous for passing vehicles. Whereas, the solar road stud is not affected by road curvature
NOKIN provide high-quality solar road studs. And you can find NOKIN
solar road stud
productions introduction and application cases in our web. If you want to know more about solar road studs, you can click the link.