Because the price of
solar road stud
is more expensive than ordinary reflective road stud. The quality of solar road stud is guaranteed, and good compression performance is the primary feature of solar road stud. So how to test the compressive performance of solar road stud? Let's take a look at solar road studs of SHENZHEN NOKIN TRAFFIC FACILITIES CO., LTD.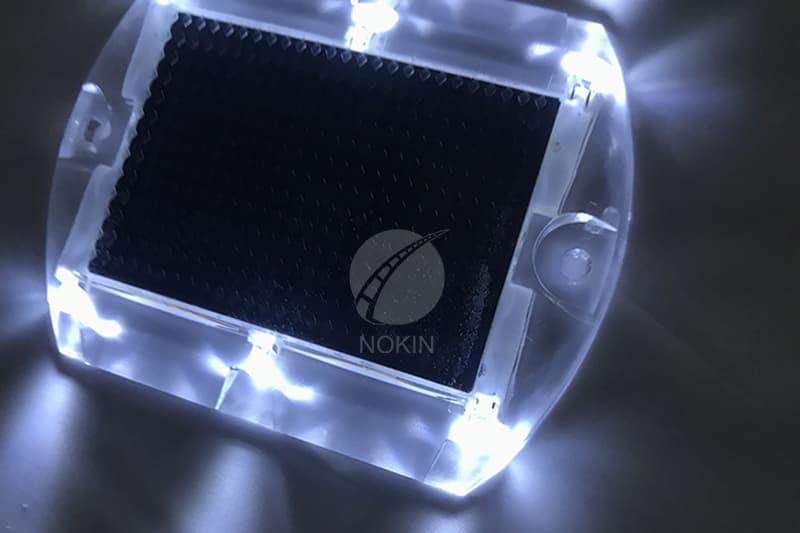 The
solar road stud
is truly self-contained and independently powered by the latest solar power cell technology that requires no external source of energy to operate, other than the available sunlight. The LED illuminated solar road studs are more effective than the conventional reflective solar road stud when it comes to improving road safety. Conventional reflectors of road stud are only visible to drivers when the headlight beam is directly reflected back to the driver.
In terms of lighting intensity, the lighting distance of
NOKIN solar road stud
can reach more than 800m. Moreover, the active lighting of solar road stud can ensure the lighting effect better than ordinary road stud. You can choose the solar road stud to flicker according to the frequency or keep on lighting. The compressive strength of the NOKIN solar road stud can reach more than 20t. For those who are interested in solar road stud, please click our official website for consultation.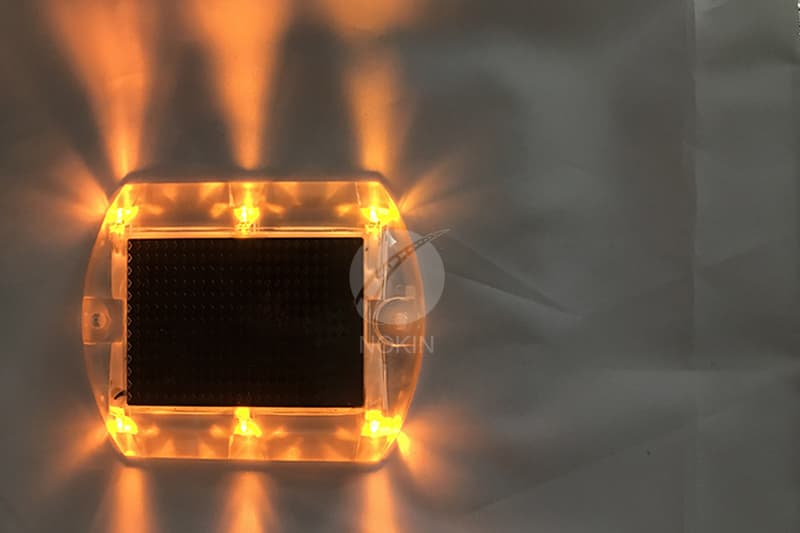 Made of high-quality plastic material, NOKIN reflective
solar road stud
is as good as solar road stud. NOKIN reflective solar road stud has bright reflectors on both sides. The NOKIN reflective solar road stud can reflect light during night time for better and clear visibility which attracts the vehicle drivers attention and helps to drive safely.
NOKIN has professional engineer department accept ODM&OEM. No matter what color you like for
solar road stud
, NOKIN can produce it. And we can adjust the shape or size of solar road stud. If you would like to more or less LED blub, we can also adjust our solar road stud.