Solar road stud
has the advantages of energy saving, environmental protection and convenient installation. Solar road stud is an energy-saving lighting and transportation product. The solar road stud uses sunlight to obtain energy and uses LED as the light source.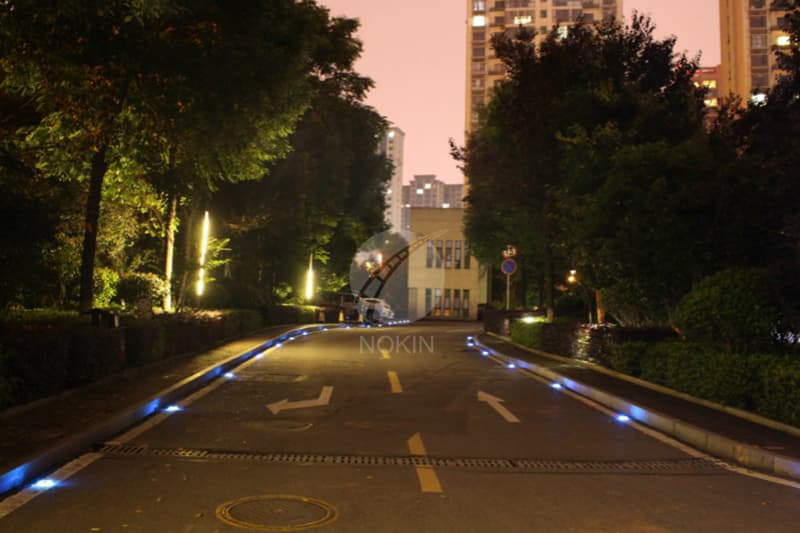 The increasing number of cars requires more humanized and warning signs to appear in road design. Street lamps and signal lamps use mains power supply to warn, so the cost is too high.
Solar road studs
and solar signs will be the most important source. In foreign developed countries, the habit of looking at markings during the day and "solar road studs" at night has long been formed.
NOKIN solar road stud
was produced in accordance with the general specification for ground crystalline silicon solar cells, solar raised road signs, general technical requirements and testing methods for highway electromechanical system equipment, raised road signs and other industrial specifications, and obtained the safety inspection certificate.
Solar road stud
has a beautiful appearance, which can be used not only for road guidance, but also for decoration. The streamlined design of solar road stud is very beautiful. The luminous frequency and color of LED light can be flexibly selected according to the use scene. The installation position of solar road stud includes: roadside green stone with more than four lanes back and forth, but no isolation belt in the middle and insufficient light at night; Intersection / zebra crossing (deceleration prompt); Sharp turns, roads, etc.
NOKIN can provide a variety of processes and types of
embedded solar road studs
according to the specific conditions of the road. Customers can choose the types of solar road studs according to their actual needs.