Solar road studs
are embedded within the road surface; this method enhances their long life span and ensures that the solar road studs can be driven over by heavy traffic. Solar road studs can be installed in asphalt, concrete elements and all other types of foundations. A big advantage is that cabling is no longer necessary.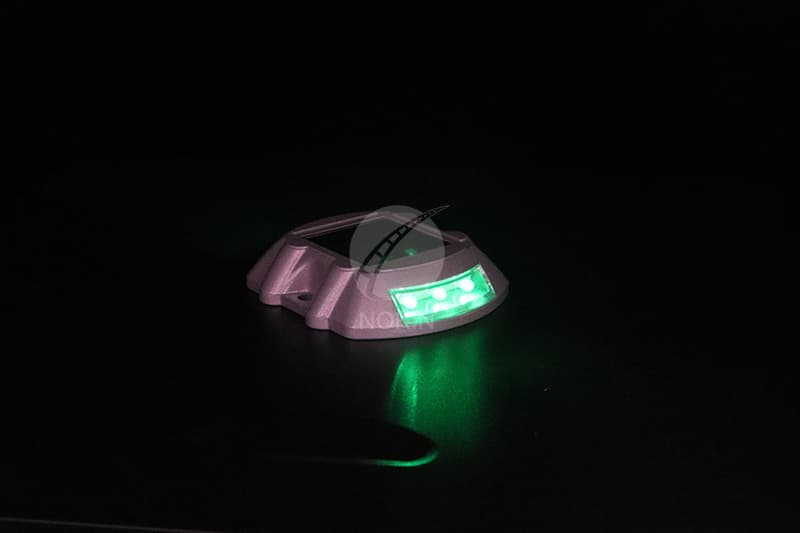 Lanes on roads are traditionally marked in a passive way with reflecting road studs and high visibility paint, often coupled with other reflectors on short posts at the sides of the highway. Recently some new
aluminum solar  road stud
have appeared as options for roadway designers, and a simple approach of solar aluminum road stud to the new trend is accounted here.
To promote the spirit of innovation and creativity in solar aluminum road stud, we founded NOKIN, a research and development and Innovation company with an eclectic team that developed solar road stud products in several areas ranging from road safety facilities to energy-saving lights.
Develop solar road stud
and services of excellence to all our partners and customers with the best and most innovative solar road stud technological solutions, distinguishing on price, quality, and reliability, ensuring value creation and business sustainability.
NOKIN's solar road stud
adopts super bright LED lamp beads, and the visible distance can reach 800m. If you want to buy super bright solar road stud, welcome to consult.