Solar road stud
is a traffic facility which uses inbuilt sensors to automatically illuminate at dusk and discharge in daylight. The LED of solar road studs has an output of >100Hz, is visible from up to 900 meters. Because solar road stud can enhance delineation and increased visibility of the road layout, drivers have 10 times longer to react to changes in the road ahead.
The scope of application of
solar road studs
is wild. Solar road stud application extends from simple obstacle marking to complex, optical road guidance tasks. Through the solar power supply an enormous autonomy can be achieved. An expensive and complex cabling falls away by the appearance of solar road stud.
The
solar road stud
for radar speed sign records oncoming motorists' speeds and displays it in red or green depending on if they are under or over the designated speed limit.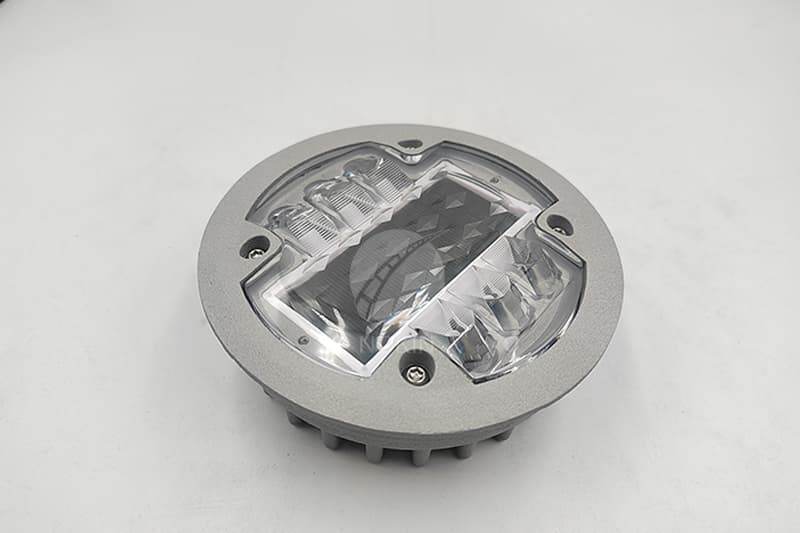 This
solar road stud
technology has the proven ability to influence drivers' speeds and solar road stud is typically installed in areas where cars and pedestrians are in close proximity, such as school zones, construction zones and residential areas.
These
solar road stud
have been proven to be effective, particularly in areas where vehicles are near pedestrians such as school zones, construction zones, residential areas, and university campuses. The addition of solar road stud for signs greatly increases drivers' awareness of upcoming hazards, speed limits or pedestrian share zones. With a 500-lumen output, these signs are visible to upcoming traffic for up to 2000 metres.