Solar road stud
can provide guidance and danger warning for drivers and pedestrians in dark and bad weather. Solar road stud can be widely used for warning of expressways, both sides of urban roads, intersections, sidewalks, farms, tunnels, airports, ports, parking lots, trucks, and decoration of bridges, courtyards, squares, parks, etc.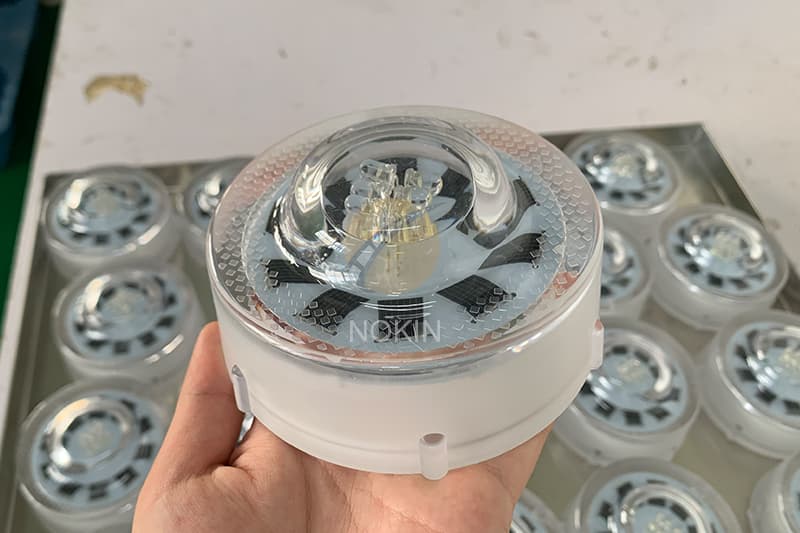 Production materials of led
solar road stud
: national standard cast aluminum, Japanese bulletproof PC, compression resistant, IP68 waterproof. Construction of led solar road stud: fill the back with epoxy resin glue, place it directly on the clean road, glue dry, and easy to install.
In addition, because the
solar road stud
uses a reinforced plastic shell or metal shell, even if the solar road stud is installed in the middle of the road, it will not be damaged. Solar road stud with super pressure resistance will also be equipped with high-quality LED bulbs, solar panels, capacitors and other internal components.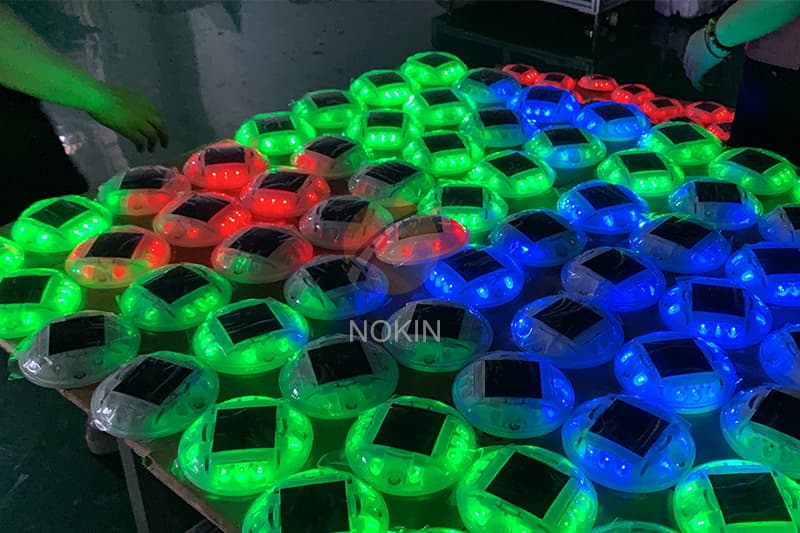 The service life of
solar road stud
can reach 5-8 years. In the service life, solar road stud almost no need to repair and replace. This further reduces the consumption of human resources.
NOKIN offers cats eye
solar road stud
installation as well as removal at competitive prices. NOKIN provide solar road stud application service. For free quotations with a proven track record of deadline completion, please call us on 01388 774040 or email us your details of your enquiry today.