By the end of 2016, the national highway mileage has reached 131000 km, ranking first in the world. In addition, China's north-south dimension span is relatively large, and a variety of landforms, resulting in complex road environment.
Solar road stud
can play an important role in this situation. Therefore, the development trend and market of solar road stud in China is very broad.
NOKIN is the
solar road stud
manufacturer since 2001, Since the development of NOKIN, NOKIN has more than 12 different solar road studs and has also developed a smart pedestrian crossing system. You are welcome to contact us for more solar road studs information.
Solar road stud
 can effectively improve road safety and driver vigilance. Here is a case study of solar road stud.
In June 2019, our Canadian customers customized a batch of
solar road stud NK-RS-K1
. The ordinary glue of the solar stud light is white, but our customers have customized the black glue. In September, we received customer feedback of solar road stud NK-RS-K1. Customers are very satisfied with NOKIN's solar road stud and will continue to work with us.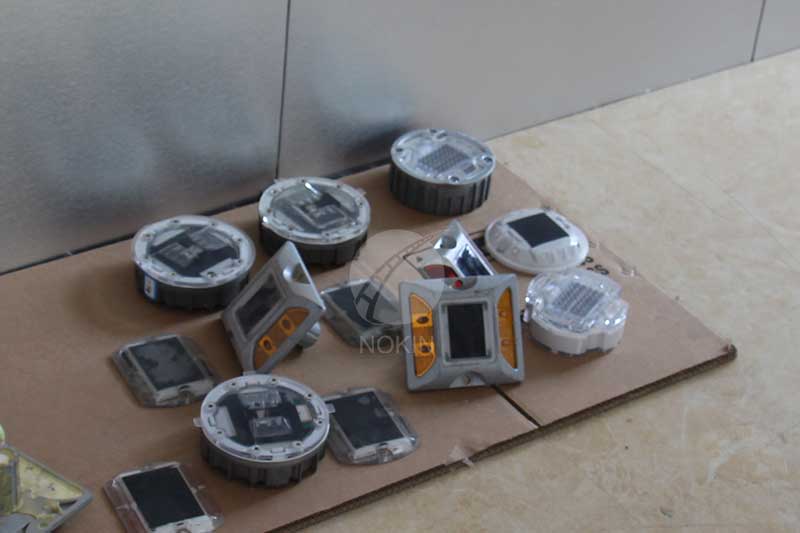 Solar road stud
are widely used and can be installed on roads, streets, parking lots, pedestrian crossings, traffic islands, shoulder lines, ditch lines, sidewalk shoulders, parking lines, tunnels, subways, and all blind spots that need to be marked.