There are two kinds of lighting modes of
solar road stud
: continuous light and flashing light. Most of the early solar road stud were flashing, and people at that time believed that the way of flashing was more eye-catching and could alert drivers. However, it was later found that this was not the case. The continuous flashing of solar road stud made the driver feel anxious, uneasy and uncomfortable. Dazzling light may also affect the driver's vision.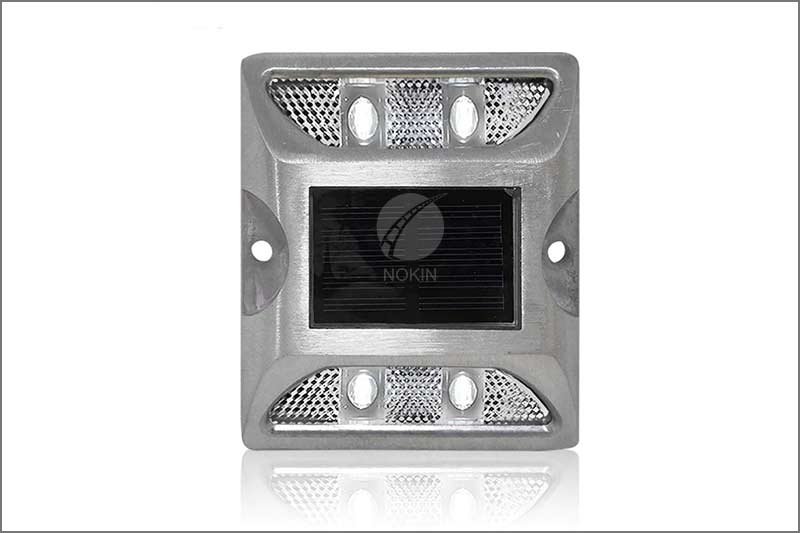 But Synchronous
solar road stud
can realize synchronous flashing, which is beautiful and eye-catching at the same time. This synchronous and bright solar road stud can be like the pearl of the night, so that people feel happy. The synchronous solar road stud is connected by wires, and the battery and circuit can be replaced. This kind of solar road stud is more compression resistant, more stable and longer life.
In the United States, the applicable standard for
solar road stud
is ASTM 4280. NOKIN have made reference to ASTM4280 to a great extent when formulating the solar road stud standard, and in some provisions, we still need to exceed the American Standard for solar road stud.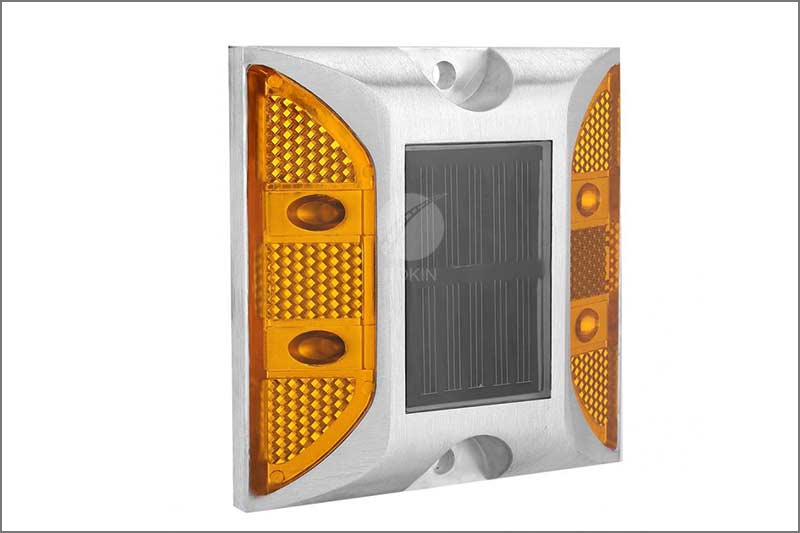 Solar road stud
from NOKIN has five color to choose from: yellow, red, green, white and blue. And you can also have customization your own solar road stud.
I hope you can have a brief understanding about
solar road stud
from this passage. If you have any questions or the intention of buying solar road stud, please feel free to contact NOKIN workers. Our service people will answer your question.