The
solar road studs
are solar powered, allowing them to be used in remote or stand alone applications. Only clean solar energy is used and there are no hazardous materials in the solar road studs.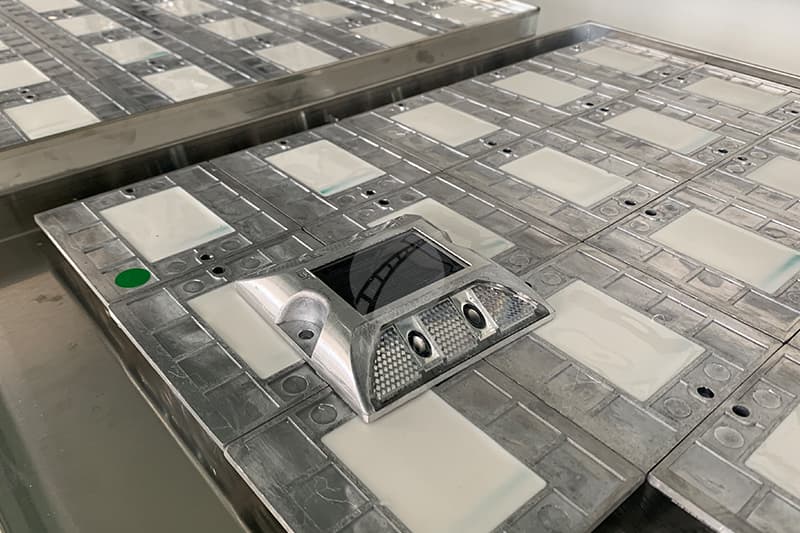 In the application of solar road studs, the following notes should be paid attention to:
1. Do not immerse in corrosive liquid, which will damage the solar road studs.
2. Please do not scratch the surface of solar panel with sharp objects.
3.Please place the
solar road studs
on the solar place to ensure the best effect.
4. Non professionals are not allowed to open the solar road studs shell to avoid danger.
First of all, we need to know what the pin foot structure of the
solar road stud
is. Generally speaking, the solar road stud with shank is divided into upper and lower parts. The lower part is the base with a pin foot. The upper part is the solar panel, LED, and LED lampshade. The upper and lower parts are connected with several screws.
When the solar road stud is installed on the road surface and fixed with glue, it is only the lower part of the solar road stud fixed and bonded. The more important upper part of the solar road stud is only fixed to the shank below by a few small screws.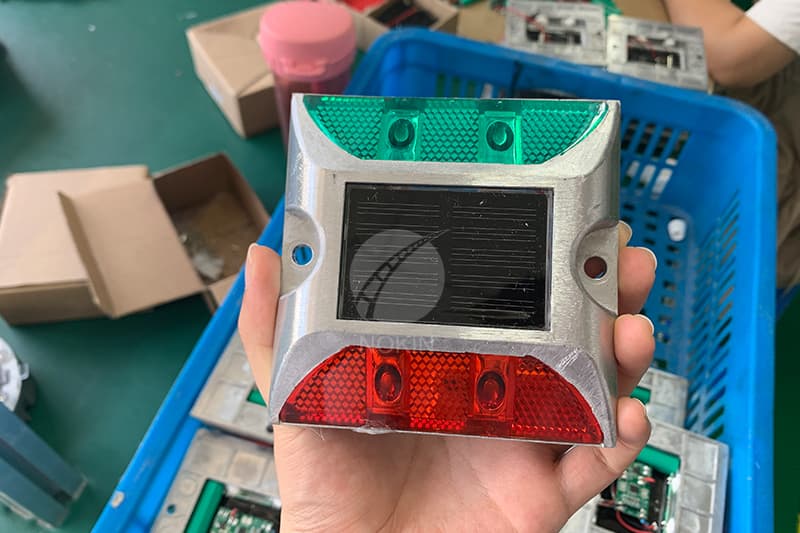 The
solar road stud
without a shank can achieve a more stable state. Solar road studs without pin foot can be glued to the ground. Even if the solar road stud is repeatedly crushed by vehicles, it is not easy to fall off or damage. However, there are still more such solar road studs with a shank in the market.