The worker said that these Bluetooth synchronized
solar road stud
can "talk to each other" through Bluetooth to jointly delineate the standard parking area; Bluetooth synchronized solar road stud can also "talk" with shared bicycles that use intelligent locks.
Once
solar road studs
find that the shared bicycles have not locked in the specified area, Bluetooth synchronized solar road stud will send instructions to the background to make the shared single car locks pop up and send prompt messages to the user's mobile phones to urge users to park in a suitable place position.
From the test, the electronic fence based on the
Bluetooth solar road stud
can control the parking error within 10 cm, and the prompt accuracy is more than 95%. In addition, the Bluetooth solar road stud is not only for one shared-bicycle enterprise, but can provide parking reminder for all shared-bicycle enterprises with Bluetooth synchronized solar road stud.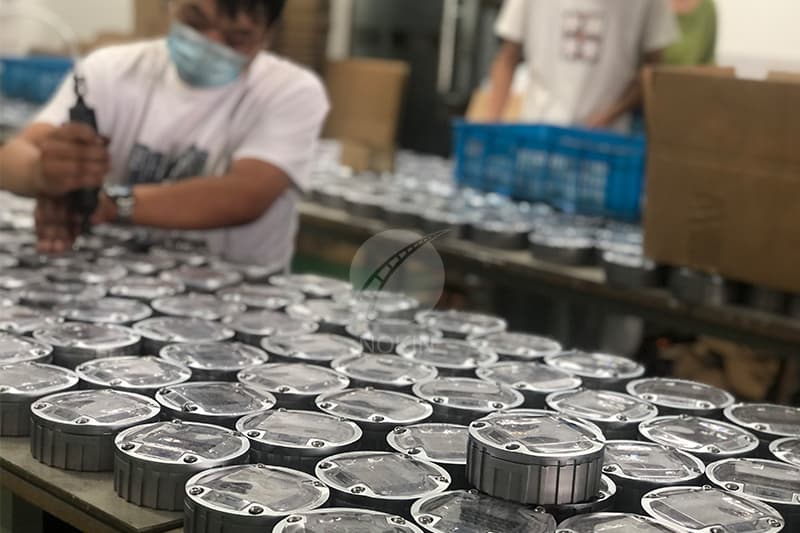 The application occasions of
Bluetooth synchronized solar road stud
include road sections with more than four lanes back and forth, but without separation belt and insufficient light at night; intersections / zebra crossings (deceleration tips); sharp turning roads; foggy areas (seaside and airport roads); expressways and roads without street lights; guide line positions at the entrance and exit of viaducts and tunnels; vehicle diversion points (around the trigonometric Crossroads); railway ramps; toll station; accident prone area. It is necessary to beautify the night scene, such as urban sidewalk, park path, etc. We can always develop new application places for Bluetooth synchronized solar road stud.