The appearance of
solar road stud
is beautiful, which can be used for road guidance device, as well as garden, park and road edge decoration.
Solar road stud officially has efficient and durable solar panel. The solar road stud always has shorter charging time – with the newest solar panel (2V/130MA 0.26W), NOKIN solar road stud will absorb sunlight more efficiently.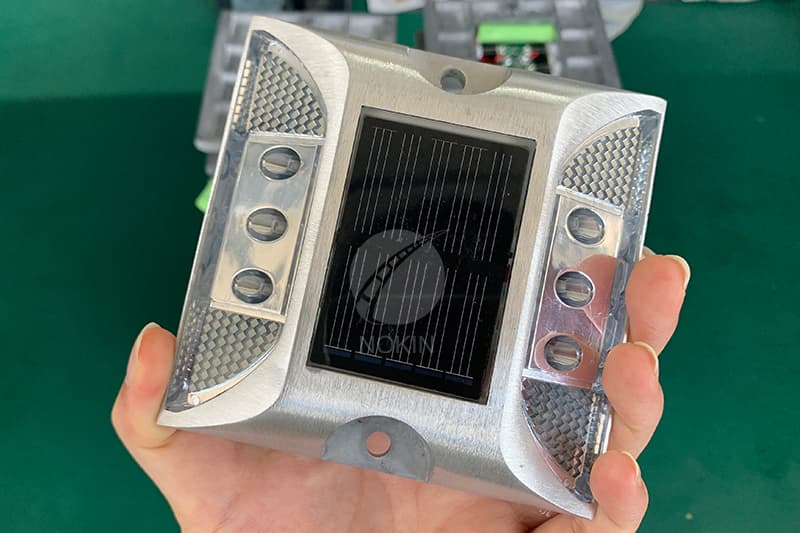 NOKIN solar road stud
takes only 4 hours to charge in full sunlight, which is 30%-50% shorter than similar solar road stud products. Longer lifespan is also an advantage for sale of NOKIN solar road stud: the upgraded solar panel lasts 2-3 years longer than conventional ones, which makes NOKIN solar road stud durable and reliable.
Ultra long working time is also an advantage of
NOKIN solar road stud
. Equipped with a 600mAh large capacity battery, after being fully charged, NOKIN solar road stud on pathway will last lighting up to 72 hours from dusk to dawn. Provide whole night illumination to your deck, dock, walkway, garden, stair, pathway, yard, etc. That is what solar road stud for.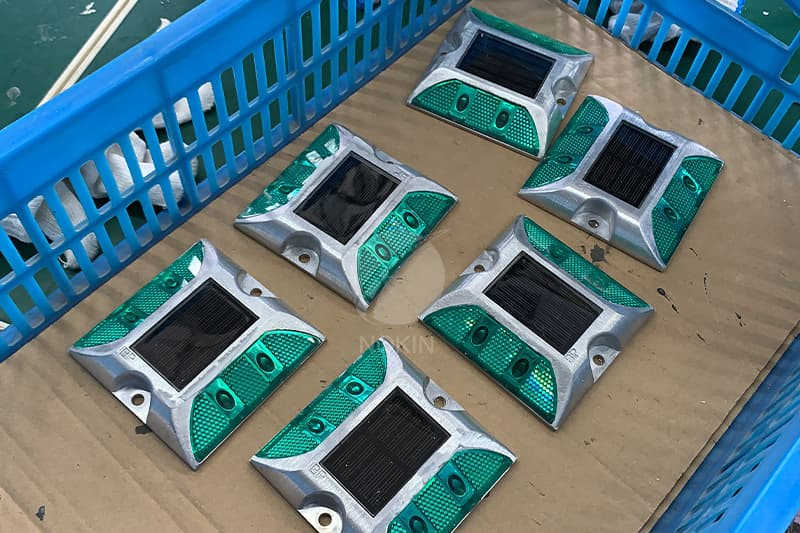 Super bright white, red, blue, yellow, green light are emitted by
solar road stud
. Built-in 4pcs or 6pcs high quality LED light beads, NOKIN solar road studs provide super bright white light for your. Not only can NOKIN solar road stud be used as a warning step lights and guiding lights, but also can be used as decoration lights to your house.