According to reports, compared with the traditional road stud, the
solar road stud
sign is brighter, and the darker the sky is, the stronger the reflective force is, which is all-weather spotlight reflection.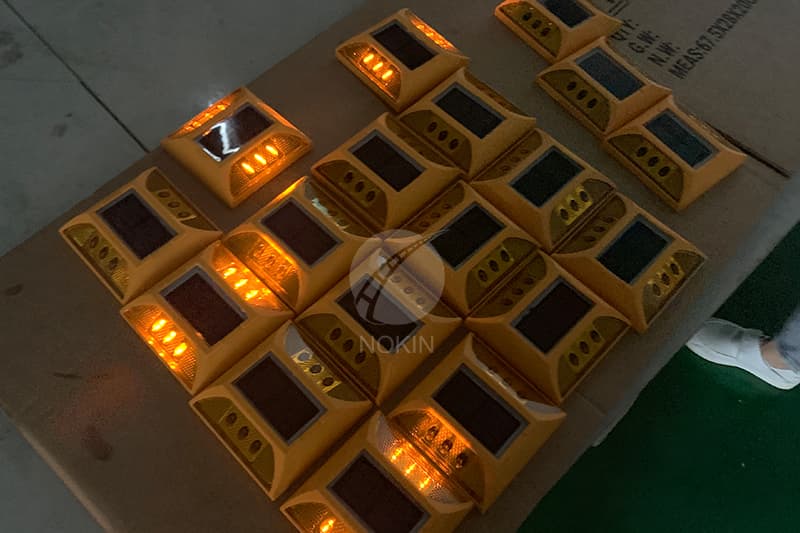 The reflective effect of traditional road studs will decrease with the curvature of the road. When the curvature is more than 45 degrees, the traditional signs will lose all functions, which is very dangerous. However, the
solar road stud
is not affected by the road curvature, which is twice as large as the reflective area of traditional road studs and has omni-directional concentrated reflection.
A
raised solar road stud
is a safety device used on roads. These raised solar road stud devices are usually made with plastic, ceramic, thermoplastic paint, glass or occasionally metal, and come in a variety of shapes and colors.
The
NOKIN amber raised solar road stud NK-RS-A6-1
use aluminum (GB-ADC12) +PC(Japan Brand) as body material, which can resist more than 30 tons. The aluminum (GB-ADC12) +PC(Japan Brand) shell of solar road stud  A6-1 is better than PC shell due to its high load capacity and anti-resistance capacity.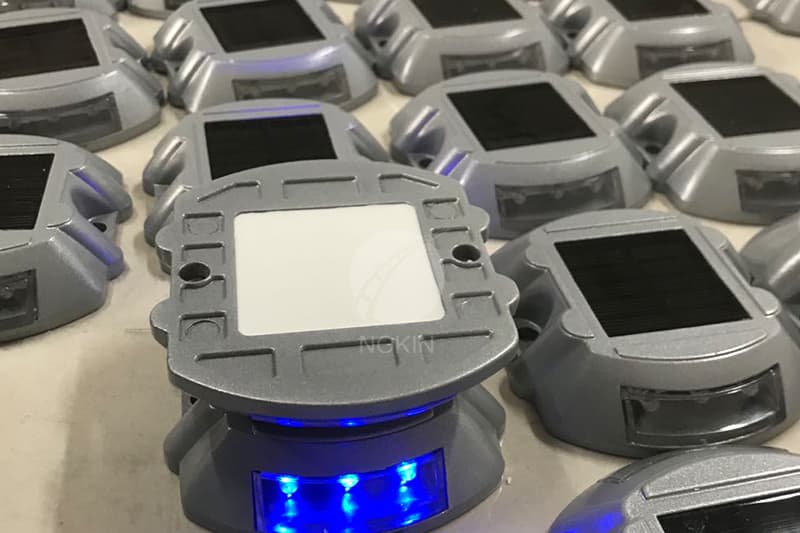 Fuzhou City is going to install solar road studs on 10 viaducts in Fuzhou City within half a month. It is worth noting that the newly installed
solar road studs
are 360-degree glass solar road studs, which are used for the first time in Fuzhou. In the future, the safety of night driving in Fuzhou will be improved.