A good quality
solar road stud
should be: good compression performance (more than 10 tons), continuous high brightness work, firm installation, not easy to fall off. The first two items are provided by solar road stud manufacturers. And the installation of solar road stud is firm and not easy to fall off, which depends on the time of installation and construction.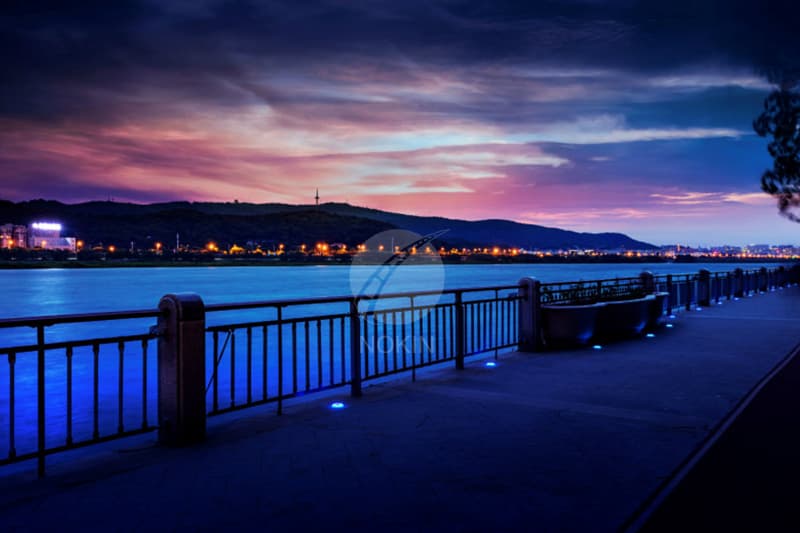 NOKIN embedded
solar road stud X5
has optional LED light emission frequency and flexible use scenarios. The base of the solar road stud is made of die-casting aluminum and the surface is sprayed with plastic, which has the effects of light weight, waterproof, strong earthquake resistance and corrosion resistance. NOKIN embedded solar road stud X5 also uses thickened PC material, which has particularly good impact strength, UV resistance, thermal stability and flame retardancy.
Active solar road stud
makes it possible to efficiently mark neuralgic areas such as pedestrian strips, traffic islands, curves, round abouts, etc. The NK-RS-X5 solar road stud is suitable to drive over. The NK-RS-X5 solar road stud is designed to install flat into the road surface, there is no danger for two-wheelers. Maintenance machines such as snowplows, sweepers etc. are also not hindered by NK-RS-X5 solar road stud.
Solar road studs
are used to mark road edges and centerlines. Solar road stud is mounted on the road surface and flashes to warn the drivers. And solar road stud is equipped with long lasting LEDs and runs for many years without maintenance. The LEDs inside solar road stud are designed to be visible from about 1 km.