There are five colors of
solar road stud
. The five color is common to see on the road and each color means different signs for solar road stud. NOKIN solar road stud offers red, white, green, yellow and blue. Costumers can choose what they want according to their opinion. NOKIN can provide solar road stud customize service.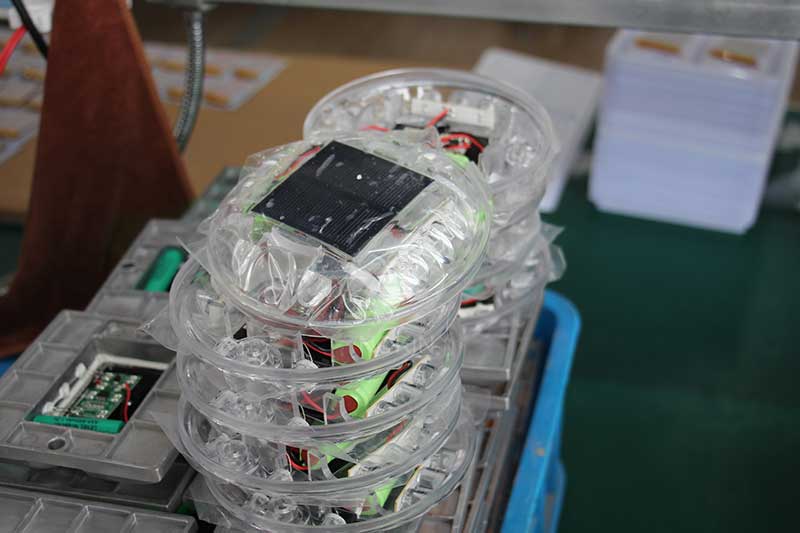 At the same time, on some dangerous roads such as one-way roads or places with relatively large curves, in Ireland, active
solar road stud
that emit white light are generally installed to remind drivers to pay attention. The green solar road stud is generally installed at the entrance of a highway or the main road.
Solar road stud
contributes to keep your roadways visible and safe with a bright light. And the solar road stud can help you find the bad traffic situation 800m before than you get the position. Made of a high quality aluminum alloy that is great for industrial use but ideal for homes too, these solar road studs can handle heavy loads with ease, eliminating the fear of being crushed or damaged with use.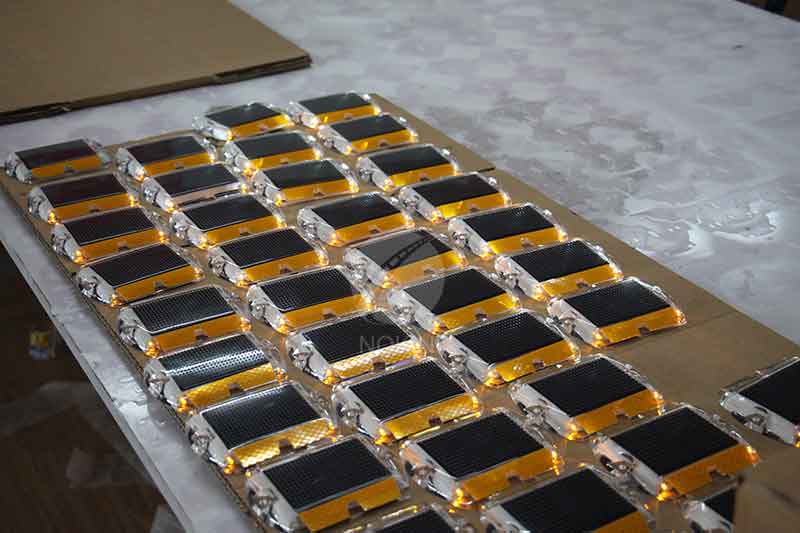 Solar road studs
can achieve a variety of lighting methods. Solar road studs can not only keep bright, but also flash according to a certain frequency.
The flashing frequency of the
solar road studs
will not make people feel dizzy, because the solar road studs can be set to the flashing frequency most suitable for human vision. And the flashing solar road studs can cheer sleepy drivers up at night.