As a new type of traffic safety facilities,
solar road studs
have been exported to the Middle East, Southeast Asia, Europe and the United States and other regions, and have won batch orders. With the utilization of solar energy resources and the development of solar road studs, inexhaustible green energy will enter thousands of households and create a better tomorrow for human development.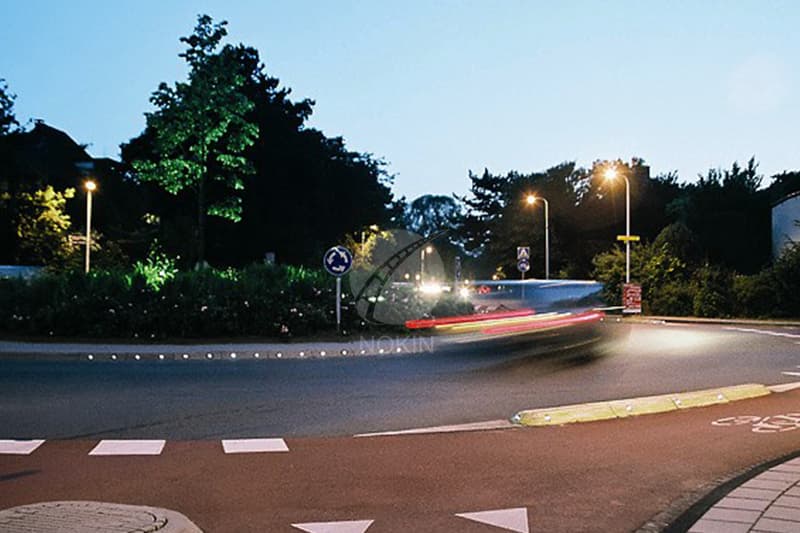 NOKIN is a manufacturer of new energy
solar road studs
, specializing in the R & D, production, sales, installation and service of outdoor solar road stud lighting. The company is mainly committed to the R & D and production of street lamps, road solar road studs, courtyard solar road studs, landscape solar road studs, LED solar road studs, traffic lights, traffic sign poles and other outdoor lighting products, and undertakes various landscape lighting projects.
NOKIN focuses on the production of
solar road stud
lighting equipment. NOKIN is committed to building China's solar road stud manufacturing base and China's LED industry base. Solar road stud manufacturers will have professional design teams, and NOKIN is no exception. Through professional research and design, NOKIN has created different types of solar road studs.
At the same time, NOKIN also launched a
solar road stud
design award. When the design ideas of the solar road stud design team are exhausted or there is no breakthrough in a short time, the manufacturer will conduct research on customers or collect solar road stud design drawings. Manufacturers will also provide incentives for the first draft design of solar road signs. As long as the designed solar road stud has a novel appearance, it can meet the visual experience of consumers.
When designing
solar road studs
, designers will imagine various environments. What shape does the solar road stud need to be designed to set off the atmosphere at that time and match the environment. At the same time, solar road studs also need to meet the corresponding use scenarios. For example, in areas with abnormal climate, it is necessary to consider the high temperature resistance and frost resistance of solar road studs.