The LED color of
solar road stud NK-RS-K1
are five kinds: white, yellow, blue, red and green. If you have special require for solar road stud's color, NOKIN can provide customized service and you can get your special solar road stud product.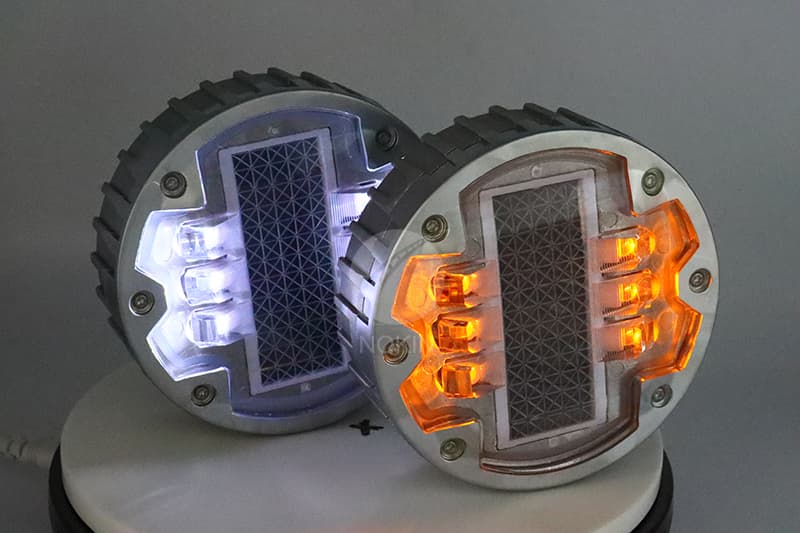 According to the positive and negative materials used, the batteries used for
solar road stud
include: zinc series batteries, such as zinc manganese battery, zinc silver battery, etc.; Nickel series batteries, such as nickel cadmium batteries, nickel hydrogen batteries, etc.; Lead series batteries, such as lead-acid batteries; Lithium series battery, lithium magnesium battery; Manganese dioxide series batteries, such as zinc manganese battery, alkali manganese battery, etc.; Air (oxygen) series batteries, such as zinc air batteries.
Solar road stud
's supplier — NOKIN is a traffic facilities technology company, headquartered in Shenzhen, China, which manufactures and supplies a wide range of high-quality products, services, and solutions with a focus on road safety. In addition to solar road stud markers, NOKIN develops, manufactures, and provides products and services in the areas of reflective road studs, solar street lights, and solar traffic sign.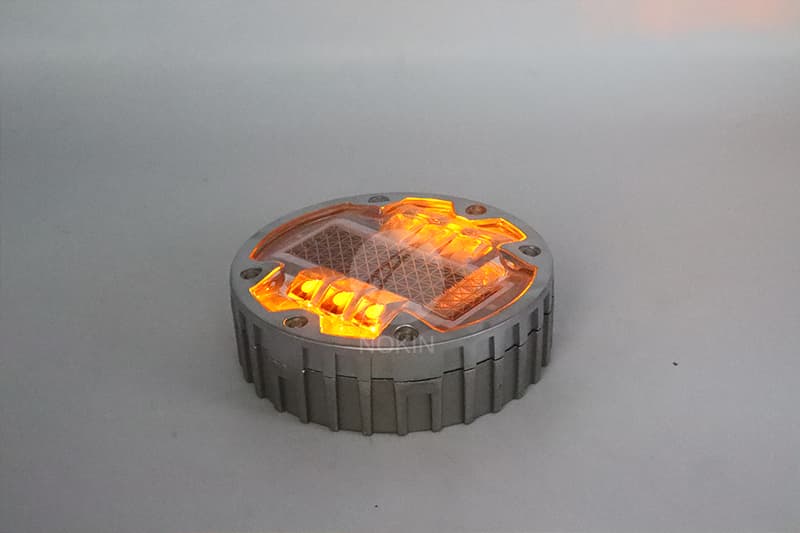 NOKIN brand series
solar road stud
products have enjoyed a certain popularity in the domestic outdoor lighting market and the same industry, and focus on developing overseas markets. A large number of NOKIN solar road stud products are sold overseas, and some products have been sold to surrounding countries and regions.
Due to the lower resistance capacity and loading capacity, the round PC
solar road stud
NK-RS-K1 is suitable for installation on the sides of the road so that it will not be damaged by vehicles. Domestic solar radiation is sufficient and solar energy resources are abundant. Solar road stud has become a popular lighting product.