The upper lampshade of the
solar road stud NK-RS-K1
is formed by the injection molding of the high transmittance polycarbonate PC (Japanese brand) integrated forming mold. The lower part of the solar road stud NK-RS-K1 is composed of a yellow opaque PC and is equipped with a waterproof rubber ring. The size of solar road stud NK-RS-K1 is 122mm in diameter, 23mm in height and slightly larger in diameter at the bottom.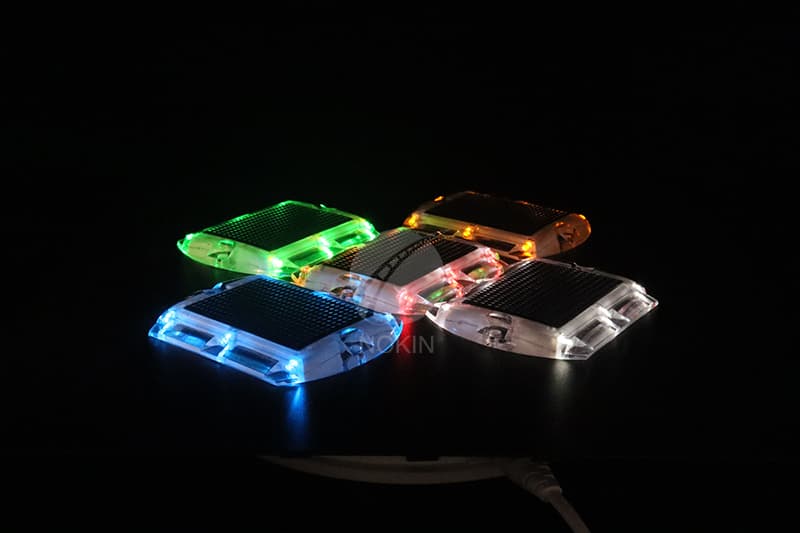 The first step of
solar road stud
 installation: positioning. Installation of solar road stud requires safety warning facilities. Firstly, determine the installation position of solar road stud products and lines, and measure the spacing of solar road stud.
The constructors need to ensure that all the Reflective studs are in a straight line. The installation distance of solar road stud is subject to the design requirements, and the installation place is flat, dry and seamless.
The second step of
solar road stud
 installation: drilling. Drill a round hole in accordance with the size of the solar road stud with a drilling machine (positioning on the machine). Dig out the asphalt block with digging rod; clean the hole position of solar road stud with blower or sponge.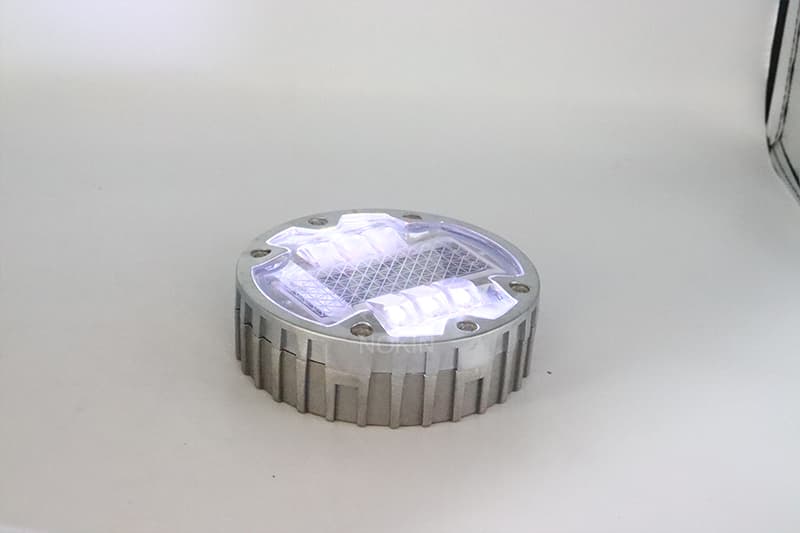 Use a fixed height mold (or product) to test whether the hole depth of the
solar road stud
 is suitable and level the hole position. If not, use a small stone to level it. The height shall not be higher than the road surface after the solar road stud product is put in. This is the basic step of solar road stud installation. After that, there are other steps to install Reflective studs, which we will introduce next time.