Stop thinking that
solar road studs
can only be installed on the road! Intelligent people have developed a new use of solar road stud. The use scene of solar road stud is further expanded. If you want to know, continue to read.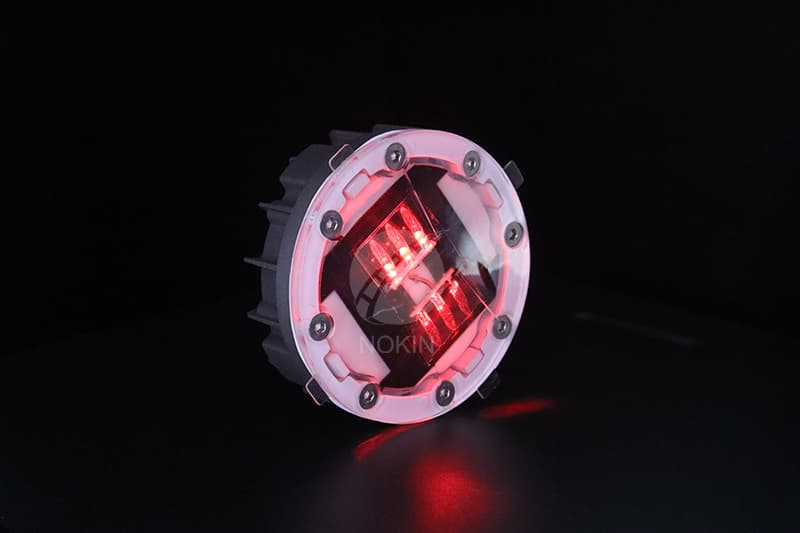 Solar road stud
can provide guidance and danger warning for drivers and pedestrians in dark and bad weather. Solar road stud can be widely used for warning of expressways, both sides of urban roads, intersections, sidewalks, farms, tunnels, airports, ports, parking lots, trucks, and decoration of bridges, courtyards, squares, parks, etc.
When night comes,
solar road stud
can glow automatically. At night, people in the park come to the pool, enjoying the beautiful fountain and walking in bright light. Different colors of solar road stud add a sense of beauty to the fountain, and prevent children playing nearby from falling and injured because they can't see the surroundings.
There is a
solar road stud
that is frequently used in parks and other places. Because this solar road stud has special performance.
The  ultra thin PC solar road stud NK-RS-Q7 is made of PC. PC is the body material of the shell of ultra thin PC solar road stud NK-RS-Q7.The size of ultra thin PC solar road stud NK-RS-Q7 is very small: 114*90*11mm. The thickness only 11mm, which is the most great feature of solar road stud NK-RS-Q7.