At present, most zebra crossings are in the form of crossing lines, and the intelligent zebra crossing with solar road studs does not need to be crossed, so future maintenance and maintenance will be more convenient. The intelligent zebra crossing is linked with the signal light. When the pedestrian signal light is red, the solar road stud light can flash in milliseconds. When the pedestrian signal turns green, the red light on the vehicle side and white light on the pedestrian side is displayed.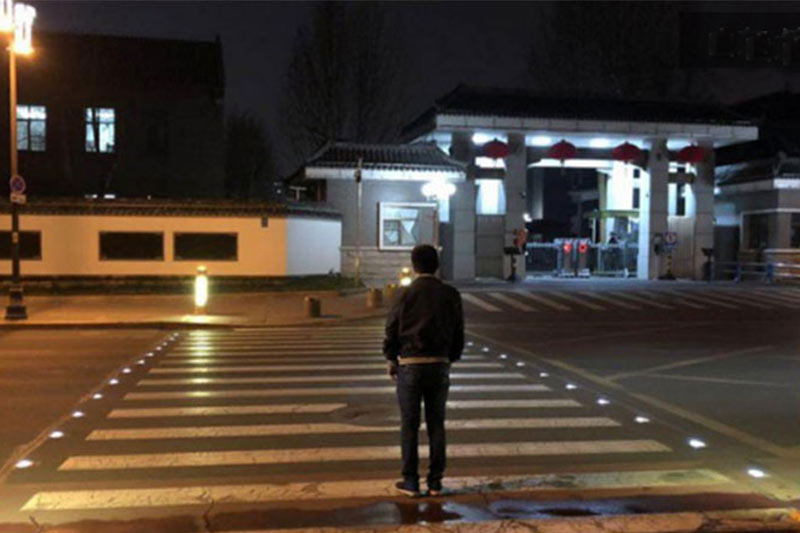 At present, the traffic police detachment of Sanya Public Security Bureau has set up the multi intelligent zebra crossing system at the intersection of linchunling park on Fenghuang road and the intersection of Hedong Central Primary School on Hedong road. The system consists of a pedestrian detector, intelligent controller, crosswalk warning light, and flashing warning solar road stud.
The local traffic police said that there were many traffic accidents in the urban-rural fringe because of the difficulty in getting electricity and the lack of signal lights. In Songbei District of Harbin, on average, there is a traffic accident every day.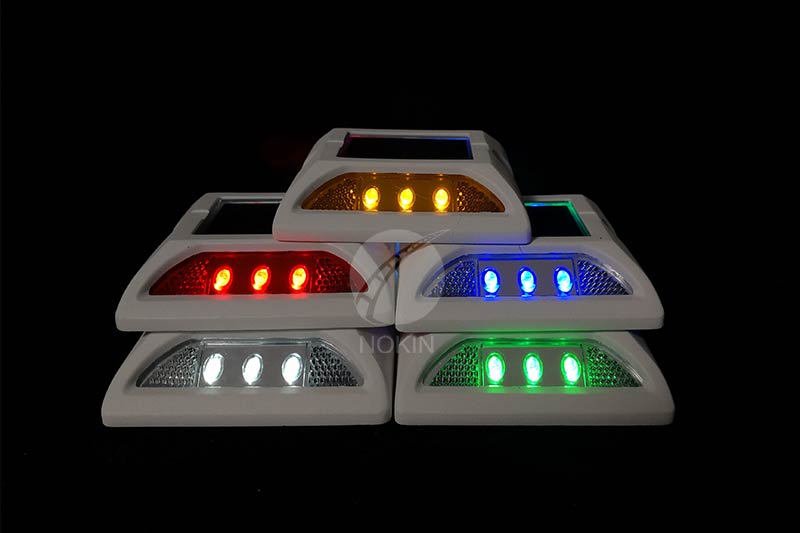 According to the actual situation, a safety warning system for sharp curves and steep slopes is also used to warn pedestrians when driving on the curve, because some cars often drive out without paying attention to the accident.
When pedestrians cross the road and pass the detector, the sensor device will be triggered. The solar road stud lights arranged on the zebra crossing will flash yellow and white lights to prompt the vehicle to slow down and comity, so as to reduce the occurrence of traffic accidents. In addition to the simple warning function, solar road stud lights can also assist to realize the warning and control of driving distance.