Shenzhen Nokin Traffic Facilities Co., Ltd. was founded in 2001. The company headquarter is located in Shenzhen, with a plant area of more than thousands of square meters and more than 10 employees. NOKIN mainly produces
solar road studs
, solar traffic signs, solar energy signs, solar road lights, solar road markers, solar warning lights, municipal construction facilities products, underground parking facilities products, etc. NOKIN can provide customers with high-quality solar road studs, and can be designed and processed according to customer requirements.
The key benefits of
solar road stud
are zero energy costs and carbon emissions in service to save energy and protect environment. Solar road studs could be installed quickly and easily with substantial savings on installation compared to hard-wired options.
And solar road studs can light from dusk to dawn even in demanding environments such as Northern European winters. Intelligent, interactive technology detects human traffic and increases illumination, then automatically powers down to a lower level to conserve energy when no movement is detected which also reduces light pollution.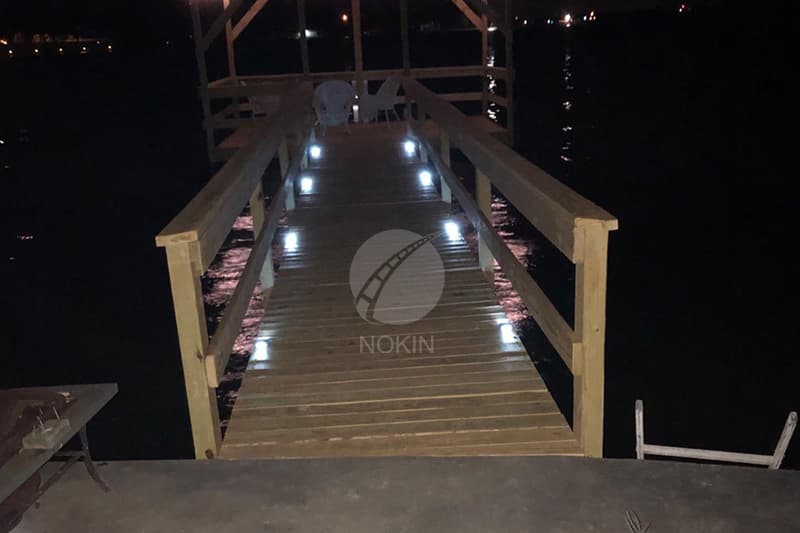 Solar road stud
is an ideal road lighting lamp. With the improvement of people's lives and the continuous development of society, solar road studs will be widely used, so that the light given by the sun to the earth can be used for human illumination at night. The LED illuminated solar road stud are more effective than the conventional reflective road stud when it comes to improving road safety. Conventional pavement reflectors are only visible to drivers when the headlight beam is directly reflected back to the driver.
Compared with the traditional solar energy traffic sign products,
solar road stud
product is more widely used, not only can be used in expressways, highway, rural roads, greenways, and other roads; Solar road studs can also be used in municipal roads, parks, factories, outdoor parking lots, school entrance, community intersection, square, underground garage entrance, and many other outdoor places.